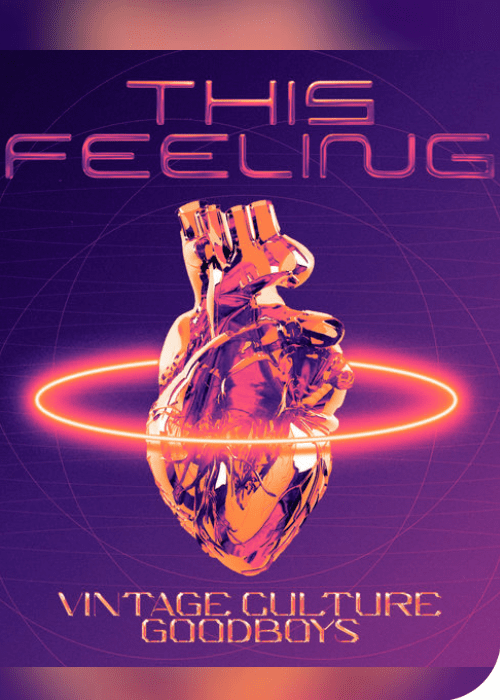 Vintage Culture & Goodboys Team Up For "This Feeling"
Dance music titan, Lukas Ruiz, aka Vintage Culture, joins forces with Grammy Award-nominated duo, Goodboys, to collaborate on the progressive House track "This Feeling." The song is released via Insomniac Records and blends slowly escalating synths with rousing melodies.
The lyrics; "I just don't want this feeling to end," sum up the general vibe of the song. Mixing Dance with elements of Pop, the Brazilian producer, along with the chart-topping UK artists Josh Grimmett and Ethan Shore, create a track that instantly lures in the listeners and leaves them hyped and pumped up with its infectious hooks and versatile arrangements.
Having collaborated with worldwide producers such as Tiësto, David Guetta, Meduza, Robin Schulz, and Jorja Smith, Vintage Culture has dropped multiple Platinum releases, topping the Billboard and Spotify charts. With over 1.5B online streams and more than 8M followers, the highly acclaimed DJ has become one of the most prominent figures of Dance music.
After "It Is What It Is" and "You Give Me a Feeling" with James Hype, Lukas shared "Black & Blue," garnering two million streams on Spotify alone. Now, Vintage Culture returns with "This Feeling," working closely with UK House group Goodboys.
Vintage Culture is on: Facebook – Instagram – YouTube – Spotify
Goodboys is on: Facebook – Instagram – Twitter – Spotify
Listen to "This Feeling" here: