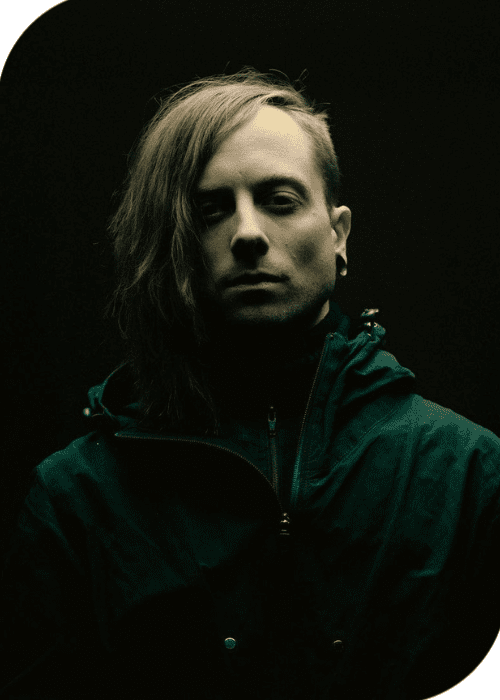 1788-L Unleashes Sonic Surge with "Sabernetiks": A Revved-Up Odyssey Through Dystopia
He may have been relatively quiet during the global COVID era, but make no mistake: 1788-L is back on the radar and ready to shake the electronic dance music scene to its core once more.
This time, the Mid-tempo pioneer, known for his collaborations with industry behemoths like The Glitch Mob, Illenium, and REZZ, is dropping jaws with a brand new hardcore techno track dubbed "Sabernetiks."
Get A Sneak Peek Here!
Sabernetiks: A Speeding Bullet Through the Future
Like a high-speed car chase through a dystopian cityscape, "Sabernetiks' sends listeners on a breathtaking, breakneck ride through a landscape of pulsing beats and edgy synths. Drawing heavily from sci-fi and breakbeat elements, 1788-L engineers a sonic experience that feels like being immersed in an adrenaline-fueled cyberpunk narrative.
The artist, whose "human" alias is David Andrew Lunson, has always demonstrated a knack for incorporating unique industrial sounds into his compositions. However, with "Sabernetiks," he pushes the envelope further, interlacing his hardcore techno elements with a distinctly futuristic flavor. The result is an aural journey that's immersive, intense, and altogether electrifying.
1788-L: The Rise, The Silence, The Resurgence

1788-L's ascension to the upper echelons of the electronic music scene was nothing short of meteoric. Emerging in early 2018, he quickly captured attention with his distinct blend of techno and industrial sounds. His swift rise to stardom included a series of high-profile collaborations and original releases, culminating in his debut EP, "SENTIENCE", which amassed over a million Spotify streams in just a matter of weeks.
Despite the silence that ensued during the pandemic, where his output noticeably waned, the talented producer seems to have capitalized on this period to reboot his artistic vision. And with his recent face reveal and logo redesign, it's clear that 1788-L is all set to kick off a new era.
SYNTHETIC AUTOMATON 1788-L UNVEILED
? : @Veltrida pic.twitter.com/CCuqQe7Ssa

— 1788-L (@l_1788) May 24, 2023
Now, with the release of "Sabernetiks," 1788-L is back on the dance floor, and his return is more impressive than ever. The track is a powerful statement of intent, a dazzling display of his production capabilities and a hint of what's yet to come. In other words, this is 1788-L announcing that he's back in the game, and he's ready to make waves once more.
A Techno Titan Reborn
1788-L's output during his earlier years marked him as a force to be reckoned with in the mid-tempo scene. And while he may have receded from the spotlight during the pandemic, the release of "Sabernetiks" proves that he hasn't lost a step. On the contrary, it seems as though the techno titan has returned even stronger, his creative prowess honed and his artistic vision more resolute than ever.
To all fans out there who have been eagerly waiting for new content: Rejoice, for the wait is over. And to anyone who hasn't been following 1788-L's career: Brace yourself. This is a ride you won't want to miss.
1788-L's Sabernetiks is not just a song. It's a statement, a journey, and a glimpse into a dystopian future that only he could create. The road ahead promises to be as thrilling as a high-speed car chase, and we're all invited to buckle up and join the ride.