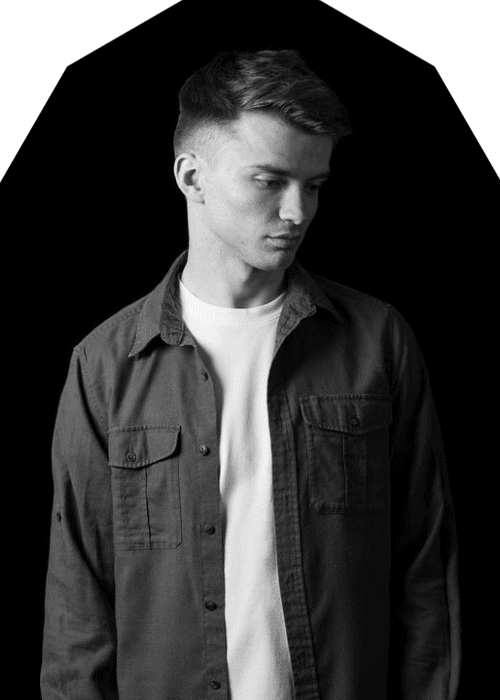 Amél and Max Robinson's Captivating Progressive House Track "Hold On" Takes the EDM World by Storm in 2023 – OUT NOW 
Released on the illustrious WALL Recordings label, Amél and Max Robinson's "Hold On" is a pulsating and captivating progressive house tune that makes a bold statement in the electronic dance music (EDM) world. These up-and-comers have already begun making waves in the electronic music scene thanks to their remarkable abilities and untapped potential.
Amél was up in a musical household and was encouraged to pursue music by his elder sibling. He began playing the violin when he was 9 years old, and he eventually found himself in the electronic dance music (EDM) scene. After being captivated by the allure of EDM in 2016, he dove headfirst into the world of producing and began developing his talents using FL Studio. Amél's breakthrough came in 2023, when the legendary DJ and producer AFROJACK heard one of his songs at Tomorrowland Winter and signed him to his label, WALL Recordings. Amél is now prepared for her moment in the limelight, thanks to the backing of established musicians and the success of her remixes with listeners across the globe.
Amél talks about working with Max Robinson on "Hold On," complimenting Max's "strong sense of melody" that gives the song its energy. He's been blown away by the positive response to this song and is looking forward to hearing it on radio stations all across the world for the rest of the year.
Max Robinson, the Englishman on the other side of the partnership, has been honing his skills in the shadows for six years. In September 2022, after finding one of Max's tracks on a livestream, legendary DJ AFROJACK performed it on the mainstage of Ultra Japan, bringing him global acclaim. Max Robinson has established himself as a promising new artist through heavy rotation on AFROJACK's JACKED Radio and Tomorrowland Adscendo 2023. Max is eager to make his mark as a producer, and his reputation for creating uplifting and compelling Progressive House music with memorable melodies precedes him.
Max Robinson talks about how seeing his demo performed live at Ultra Japan made it possible for him to sign with WALL Recordings and release his song "Hold On." Collaborating with Amél has been fantastic; their combined skills have resulted in a song that will take listeners on an exciting journey.
Amél and Max Robinson's collaboration on "Hold On" is the product of their dedication and enthusiasm. The song has catchy hooks and an infectious melody, making it a certain hit. The team has created a masterpiece that combines their distinctive approaches in a way that showcases each member's talents and leaves listeners or viewers wanting more.
"Hold On" is a fitting tribute to Amél and Max Robinson's incredible journey, and WALL Recordings is proud to release it as part of their commitment to fostering new talent and expanding the limits of electronic music. This single is evidence of their commitment and enormous talent, and it paves the way for them to become major players in the electronic music scene.
Amél and Max Robinson have created a great piece of progressive house, but you better strap in because you're in for a wild ride. With WALL Recordings' support, these gifted musicians will forever alter the landscape of electronic music throughout the world.