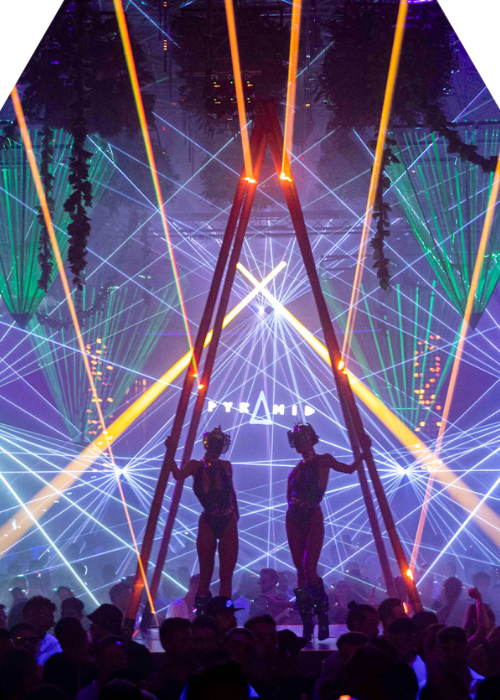 Amnesia Announces Final Pyramid Show Of The Year
This summer, Amnesia's Pyramid party solidified its standing as one of the top dance and techno parties in Ibiza, in part because it is one of the few on the island to have line-ups that are loaded with talent from up-and-coming artists to established pioneers.
However, there is still time for Pyramid – The Last One of the Season on December 30 to bring this momentous year to a thrilling conclusion. Sidney Charles, Enzo Siragusa, Cuartero, Mar-T, CAAL, and 2Vilas will headline the Terrace, while Andrés Campo, Deborah de Luca, Luca Donzelli, and Stella Bossi will perform in the Main Room. Purchase yours here while supplies last.
This summer, even Pyramid's lofty standards, and enormous aspirations were exceeded. Clubbers from all over the world were warmly greeted by packed dance floors, which sent them home with unforgettable recollections of the finest dance music experience ever. 
Each dance at the club is a must-see due to the enormous production, which features mesmerizing lighting, lasers, and a top-notch sound system that the finest DJs on the planet put to the test.
Numerous artists have performed in the past year, including Four Tet, Ricardo Villalobos, Denis Sulta with Skream, Deborah De Luca, Marco Faraone, Raresh with Praslea, Adam Beyer, Sven Väth, Marcel Dettmann with DJ Stingray 313, Maceo Plex, Sonja Moonear, Luciano, Ben Klock, Avalon Emerson, Floating Points, Bicep Live, Nina Amnesia has once again established as the original and finest club on the White Isle thanks to the last celebration event hosted by Pyramid, which was also the first truck to lead off this year's Love Parade in Zurich.
The club's two iconic spaces are used for this final party, which includes established favorites, residents, and underground heroes like Sidney Charles, Enzo Siragusa from Fuse, the Spanish stars Cuartero, Mar-T, and CAAL, Andrés Campo and Luca Donzelli's tech house, Deborah de Luca's melodic soundscapes, Stella Bossi from Berlin, and others.