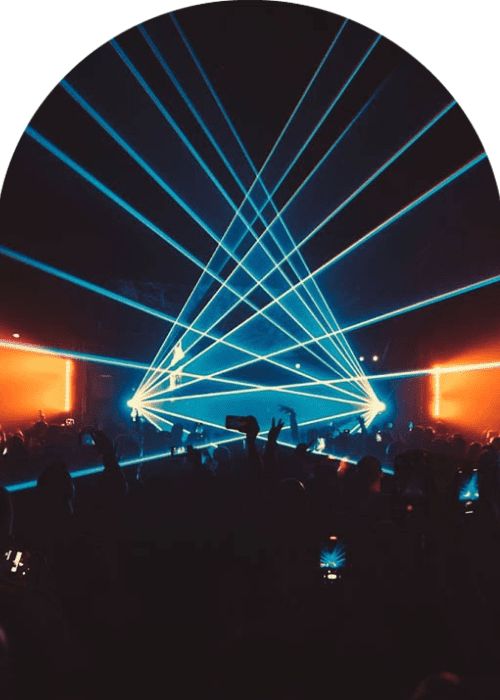 Soho Garden Dubai Announces Winter Line Ups
The region's underground partying is being redefined by Dubai's cutting-edge Soho Garden Meydan and its brand-new sibling venue Soho Garden Palm Jumeirah.
More renowned DJs are being welcomed to their club venues this fall, including Marco Carola, Amelie Lens, Anna, Jamie Jones, Denis Horvat x Rafael Cerato, Groove Armada, Boys Noize, Rudimental, and many others who will perform between now and the end of November. Discover more here.
Soho Garden is a world-class entertainment venue with a variety of areas to explore and take in. It captures the very best of Dubai's high life while also providing immersive partying experiences in a variety of locations, each with state-of-the-art lighting and audio as well as its own distinctive musical offerings and atmospheres.
The Playroom is a small indoor club that stays open late and has the greatest underground house and techno. Its high-end sound and lighting will transport you to another realm. In addition to this, there is Black/Code, the biggest nightclub in the UAE with stunning production and gorgeously futuristic urban architecture.
A big club with a 3000 capacity that plays a combination of house and techno at CODE and r&b and hip hop at BLACK will wow you with its size and scope.
Boys Noize, an electro and techno master, will perform at Playroom on November 17th. Kevin De Vries, an Ibiza party animal, will perform the next night. On November 24, Brazilian techno icon Anna performs; on November 25, Music On boss Marco Carola is a guest; and on November 26, melodic electronic pioneers WhoMadeWho perform.
On top of the Nakheel Mall, in Palm Jumeirah, is a brand-new venue called Soho Garden Palm Jumeirah. It is a sizable, energetic party area with an exquisite outside patio on the upper floor, perfect for big occasions. It is surrounded by beautiful vegetation and beckons you into a world of rich, glittering cityscapes with weekend-long immersive party events.
Dance music pioneers Groove Armada will perform at Palm on November 12; the following night will feature WRHSE and a live performance by Shkoon; on November 18 will be chart-topping multi-genre specialists Rudimental; on November 25 will be Dom Dolla; and on November 26 will be Paradise founder and Hot Creations label head Jamie Jones, and there will be additional performances in the coming weeks.
Real innovation and underground quality are now being brought to Dubai by Soho Garden Meydan and Soho Garden Palm Jumeirah, and the rest of the world is taking notice.