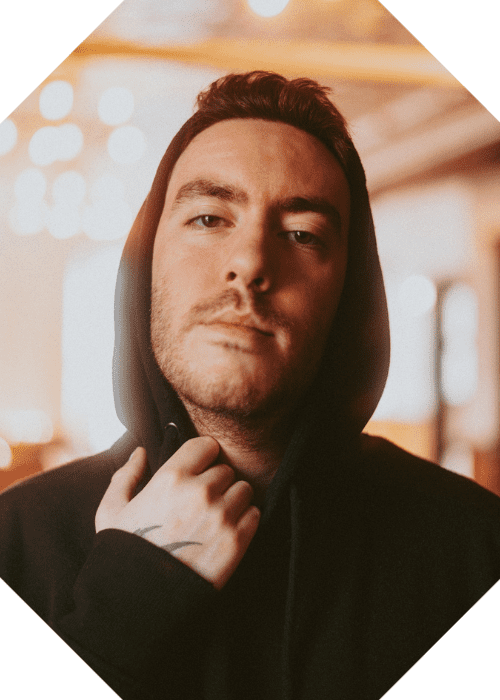 AZËE & DAEVØ Join Forces For Their Latest Release "What Is Gone"
Multi-genre producer AZËE comes together with DAEVØ for a new single titled "What Is Gone." The Deep House track is released via Milagro Records and is characterized by its alluring percussions, sweeping synths, and contagious beats.
"What Is Gone" is about an alcoholic who is struggling with his drinking and addiction. It tells the story of how difficult it is to break free from one's bad habits and how important it is to have a support system that guides and helps in times of need.
"I feel lonely on the mountain/ I don't need you to come find me/ You can go now/ I've been saying/ That love is gone I saw it by the way you are/ And there's a soul now/ In what I feel/ This dawn will take a while/ I don't want it so take it/ You own the bottle break it/ You make your own mind you take no loss."
AZËE & DAEVØ had previously collaborated together on "Holding on" and "Rockstar." The two join forces once again to produce the ultimate club hit "What Is Gone." The collaboration carries important messages at the same time entertaining the listeners and giving them an eargasm.
Known for his genre-bending tracks that integrate Hip Hop, R&B, Electronic Music, and Pop Rock, the Montreal based has lately been focused more on EDM and House music. Being in the industry since 2016, AZËE has earned the respect of his peers, garnering more than a million streams on Spotify.
Following "What Is Gone," AZËE plans to release a song a month in 2023.
Follow AZËE on: Facebook – Instagram – TikTok – YouTube – Spotify
Follow DAEVØ on Spotify
Listen to "What Is Gone" here: