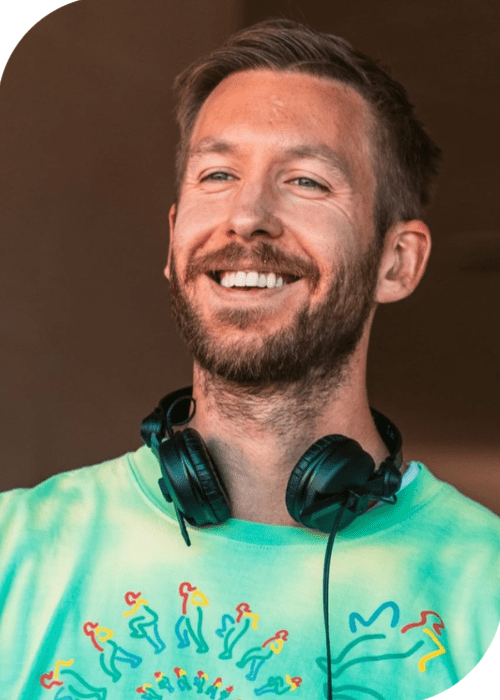 CALVIN HARRIS TO PERFORM FIRST-EVER LIVE VR CONCERT
Get ready for a one-of-a-kind experience, as renowned Scottish producer and DJ Calvin Harris unveils his first-ever virtual reality concert on TikTok LIVE. Taking place on Friday, January 13th, this immersive performance will be available for all to view for free in 2D on Harris' official TikTok account. But for fans in Europe and Asia, the concert will be taken to the next level with the option to watch in 3D through PICO virtual reality headsets.
Prepare to be transported to a digital wonderland, as Calvin Harris presents an out-of-this-world virtual performance. The producer and DJ will be taking on the form of a virtual avatar, ready to guide fans through an immersive musical experience in his own virtual universe. The performance promises to be a visual spectacle, as the promotional video above suggests. Harris will be performing as a virtual DJ at the bottom of a virtual ocean, with whales, dolphins, and bioluminescent jellyfish providing an otherworldly background. It's an exciting and highly anticipated performance, where fans can't wait to see how Harris navigates this unique digital environment.
As the world begins to recover from the global pandemic, virtual reality concerts, once seen as the next big thing in the music industry, have lost some of their momenta. With live shows making a comeback, the interest in virtual performances seems to have waned. But now, Calvin Harris, a prominent name in the industry, is set to host a virtual concert that might reignite interest in this type of event. It remains to be seen whether Harris' endorsement of virtual reality concerts will spark a resurgence in the trend or not.
In 2022, Harris released his highly-anticipated sixth studio album, "Funk Wav Bounces Vol 2," which features appearances from Pharrell, Justin Timberlake, Snoop Dogg, Busta Rhymes, 21 Savage, and Pusha T. In case you missed it, stream the album below.