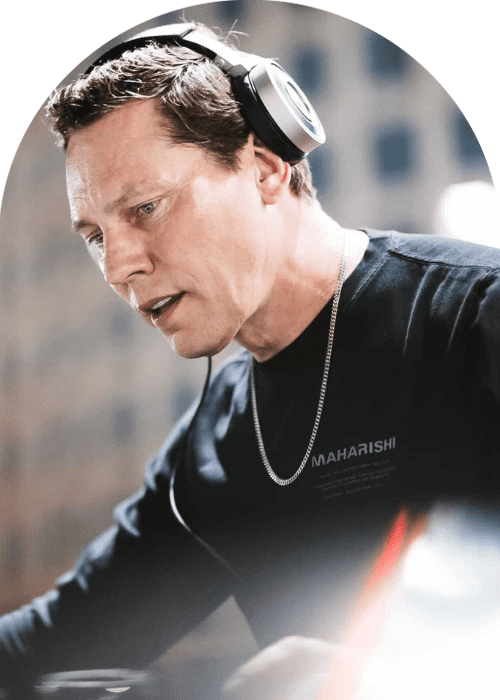 TIËSTO HAS RETURNED WITH A NEW TUNE, "LAY LOW"
As Tiësto continues to build anticipation for his highly-anticipated album "Drive," he is also capitalizing on the success he had in 2022 by releasing new music in the new year. The Dutch DJ has promised that this new album will be a departure from his previous work, with a renewed focus on house music. The recent release of his new single is a clear indication of this new direction and showcases the energy he is bringing to the genre.
Tiësto, the renowned DJ and producer, is showing his fans that he is always pushing forward and experimenting with new sounds. While his appearance at Tomorrowland in the summer of 2022 may have pleased fans who were excited to hear him revisit his earlier trance works, he is now setting his sights on a new direction. Building on the success of recent hit songs "The Business" and "Hot In It", he has just released a new house anthem called "Lay Low".
The track starts with a striking wall of female voices singing the hook "Lay low with the sun, Have a real good time" and the energy is immediately palpable. As the bass drops, a male vocalist joins in and the contrast between the two voices creates a unique energy that propels the song. The topline flows between the two distinct voices, and Tiësto expertly brings them together during the drop for a truly memorable and dynamic experience.
As the release date for his new album "Drive" draws near, Tiësto continues to showcase his diversity and expertise in the electronic music scene. His recent collaborations, such as "10:35" with Tate McRae, have highlighted his ability to blend pop-friendly melodies with his signature high-energy production style. With his latest single, "Lay Low," Tiësto delves into a sound that sits somewhere between the pop-influenced tracks and his more hard-hitting 2020 release, "The Business." The vocals on "Lay Low" serve as a hypnotic, repeated phrase rather than a traditional verse-chorus structure, adding to the track's mesmerizing effect on the listener.
With a career spanning decades, Tiësto has solidified his place as a leading figure in the dance music community, but it's clear that he's not content to rest on his laurels and continues to push the boundaries of his sound with each release.
Stream "Lay Low" on Spotify below.