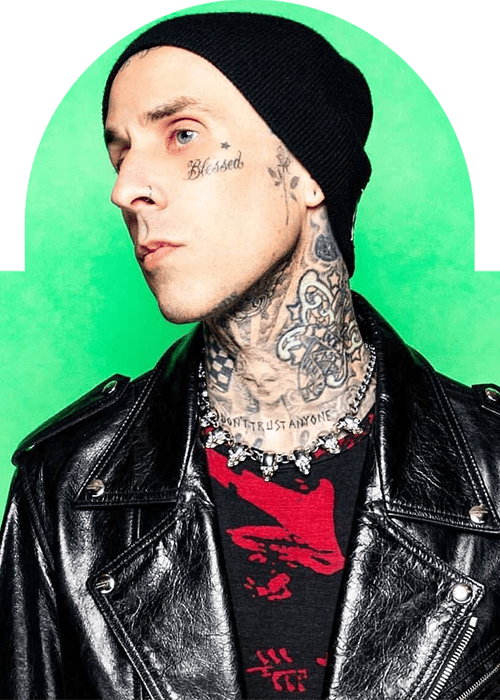 Blink-182 Drummer Travis Barker Joins the Bored Ape Yacht Club
What do Stephen Curry, Snoop Dogg, and Lil Baby all have in common? They are all members of the Bored Ape Yacht Club. On Saturday morning, Blink-182 drummer and Kourtney Kardashian's fiance Travis Barker joined the Bored Ape Yacht Club with Bored Ape #7765. After purchasing, Travis changed his Twitter profile photo to his new bored ape and tweeted, " Doesn't this look like me?" He spent 77.77 ETH (approximately $241.000) on the NFT.
Fans can't help but wonder when Travis is bringing his fiancé Kourtney Kardashian into the club. Meek Mill, Eminem, and Britney Spears all got into the NFTs on the same day. The Rap God purchased one of the famous NFTs for 123.45 ETH (approximately $462.000). For those who didn't know, Bored Ape Yacht Club is a collection of 10.000 unique NFTs on the Ethereum blockchain.
Does this look like me? 🤔 pic.twitter.com/KxE8oWBg5f

— Travis Barker (@travisbarker) January 8, 2022