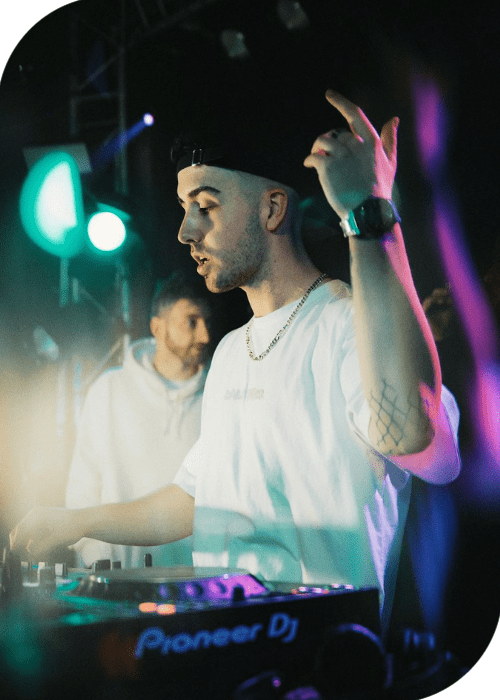 "Breakout" The New Release by SUBSHIFT debuts on Hau5trap
Introducing a new face to the Hau5trap family, UK-based DJ and producer SUBSHIFT is making his debut with "Breakout" – a high-energy track that will keep ravers freaky on the dance floor. A massive patwa-jamaican vibe vocal, heavy kick, and a wide house-beat swing make a dangerously infectious jam that is the perfect ignition for any DJ looking to turn up the heat.
Set to take the club scene by storm, this track will add new pillars to this established artist that has already performed at some of the world's biggest clubs including the O2 in London and Thekla in Bristol. With his upcoming performance at Tomorrowland, SUBSHIFT is well on his way to being a legend in his craft.
This release marks the start of a promising journey for SUBSHIFT, who has already gained a loyal following with his one-of-a-kind style. Hau5trap, a label known for its dedication to quality electronic dance music, is a huge milestone for any artist, and this release is a testament to the producer's talent and hard work.
In 2023, SUBSHIFT has been hard at work creating some seriously impressive remixes that have caught the attention of music lovers everywhere. Such remixes were for the Paris-based DJ Malaa's "How It Is" and another with DJ Lost Frequencies' "Back To You," two massive tracks that should be on everyone's playlist.
SUBSHIFT is rising through the ranks with some of the greats and is definitely worth a flight out to see his show. One thing is for sure – SweetnSour magazine will be keeping a close eye on his work.
Check out "Breakout" below.