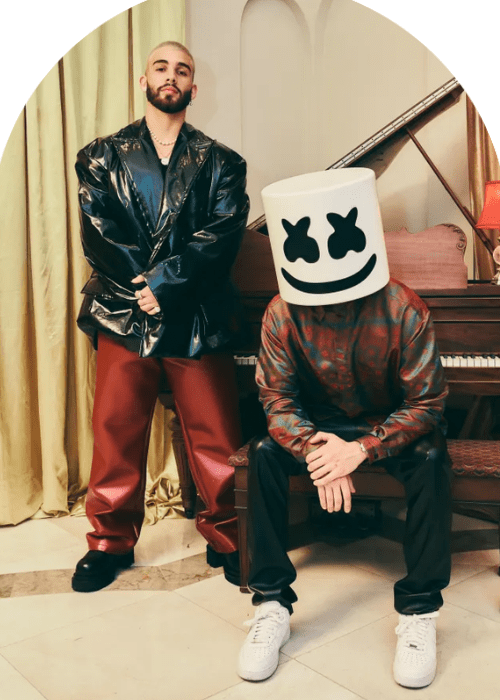 Marshmello And Manuel Turizo's "El Merengue" has Reached No. 1
Marshmello and Manuel Turizo's collaboration, "El Merengue," has earned the top spot on Billboard's Tropical Airplay chart, marking Marshmello's first No. 1 on any Latin chart. This achievement comes after the song debuted at No. 4 on the March 18th ranking. According to Luminate, the song rose 2-1 on the chart dated April 8th with a 6% gain in audience impressions, earning 7.5 million impressions in the U.S. for the week ending March 30th.
Turizo also makes history as the first artist to replace himself at No. 1 since Marc Anthony achieved the feat in March 2021. Turizo's "La Bachata" had been in charge for 14 weeks before "El Merengue" took over, sending "La Bachata" to No. 2. This is the second song from Turizo's third studio album, 2000, to top Tropical Airplay. The album debuted and peaked at No. 11 on Top Latin Albums and earned Turizo his third top 10 on Latin Rhythm Albums.
In addition to topping Tropical Airplay, "El Merengue" jumps 25-24 on the Hot Latin Songs chart, logging 3 million official U.S. streams with a 5% gain in streams. Turizo, who previously topped the chart as a featured artist on Piso 21's "Déjala Que Vuelva" in 2018, now has three straight No. 1 hits among three career appearances.
Regenerate response