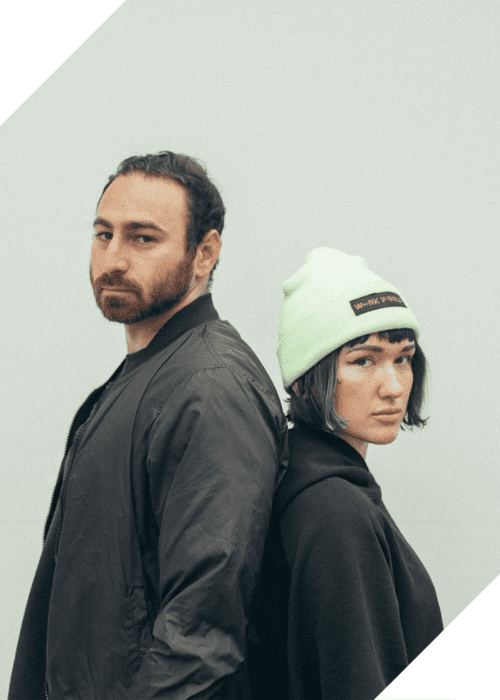 Speaker Honey And Burko Drop Bombs with 2-track SiNGLE "DANCE IN TIME"
Speaker Honey and Burko, two rising stars in the electronic dance music scene, have teamed up for a powerful 2-track single titled "DANCE IN TIME." The EP, which is out on mau5trap, showcases an array of talent from this dynamic duo.
With her style deeply rooted in the techno scene, Speaker Honey has made her name as both a DJ and producer. Her signature energy and dark grooves have perfectly blended in "Dance in Time" which will be no short of a summer jam. With heavy-hitting sounds and an infectious beat, dance floors from Stereo To Berghain will be moving to this next-level masterpiece.
Burko, voted by Dancing Astronaut as one of 2023's artists to watch brings his unique take on house music to the EP. Injecting his personal medieval house vibes to push the track to a new hypnotic peak.
Both Speaker Honey and Burko were excited to share the news of their collaboration and teased the release of "DANCE IN TIME" 2-track single on their Instagram accounts, just three days before the singles' official release.
The second track, "Levitate," definitely gives justice to its name. The deep banger single showcases the artists' outside-the-box attitude to music and makes a serendipitous assembly of darkness, funk, and psychedelic sounds. Burko's unique style shines through on this track, with a driving bassline and powerful drops that will make any crowd "levitate".
"DANCE IN TIME" is a must-listen for fans of techno and house music alike. Speaker Honey and Burko have truly outdone themselves with these singles, showcasing their individual styles while also creating something truly unique together.
Check out "DANCE IN TIME" 2-track single on Spotify below.