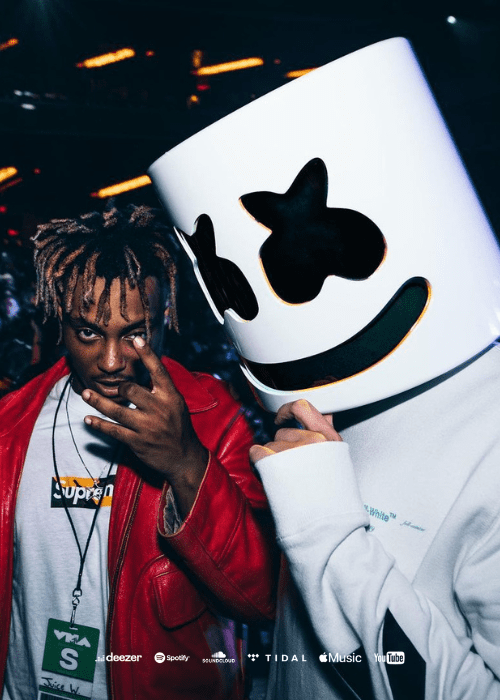 "Bye Bye": Marshmello delivers Juice WRLD collaboration
After a long wait, Marshmello delivered "Bye Bye" with Juice WRLD.
In early 2019, we got the first taste of the record, a few months before Juice's death. October marked its official release on all major streaming platforms. "Bye Bye" marks the two renowned artist's third collaborative drop, following "Hate the Other Side" and "Come & Go." Both bangers appeared on Juice WRLD's 2020 posthumous album "Legends Never Die."
During a recent interview, Marshmello revealed he has plenty of Juice records and every single one of them will be released.
"We made a ton of music together, in-person all the time. We made a bunch of music and I think right now just two of those songs have come out: "Come & Go" and "Hate the Other Side." And we have a bunch and they're gonna see the light of day. My main thing with everything that me and Juice did is I'm keeping it the same way it was when he was alive. I'm not changing it, I'm not remixing it, or adding stuff, I'm keeping it the same way. What we both agreed on in the studio, that's what's going to come out."

Marshmello
Stream Juice WRLD and Marshmello's "Bye Bye" below.