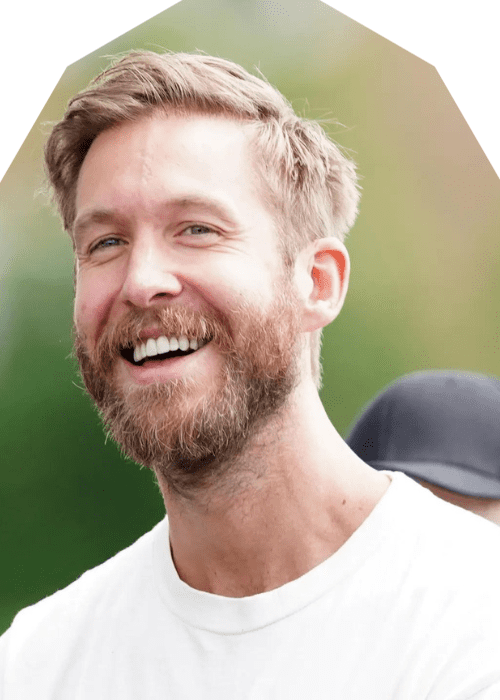 Chart-toppers Calvin Harris and Sam Smith Reunite for "Desire"
Five years following their last shared musical venture, renowned artists Calvin Harris and Sam Smith have come together to create another potentially chart-breaking single, "Desire". This new collaboration follows their successful 2018 track, "Promises", which dominated the dance music scene and has since set high expectations for the duo's innovative, emotion-fueled creations.
Harris and Smith's music genius lies at the intersection of dance and pop genres. They are both recognized for their unique capacity to engineer modern, versatile music that resonates deeply with their audience. Their commitment to their craft has led to their status as a formidable duo in the global music industry.
"Desire" inherits a trance-inspired production style, reminiscent of "Miracle", Harris' recent successful partnership with Ellie Goulding. This previous hit saw a swift ascent to the top 10 of Billboard's Dance/Electronic Songs chart, showcasing Harris' consistent ability to create widely accepted dance tunes.
It's called "Desire" and the pre-save link just became available ? https://t.co/6JHLFWc4hp pic.twitter.com/ulPBHzoNhl

— EDM.com (@TheEDMNetwork) July 3, 2023
The upcoming track, "Desire", was first previewed by Harris during his impressive summer 2023 residency at Ushuaïa Ibiza, generating a substantial buzz. As of now, fans are eagerly waiting for the official release date. In the meantime, they can pre-save "Desire" and look forward to another exciting collaboration between these two dynamic artists.
FAQs:
Q: When was Calvin Harris and Sam Smith's last collaboration?
A: Their previous collaboration was in 2018 with the song "Promises".
Q: What is the style of their new song, "Desire"?
A: "Desire" is created with a trance-inspired production style, similar to Harris' recent hit, "Miracle".
Q: Where was "Desire" first introduced to the public?
A: Harris premiered the upcoming track, "Desire", during his summer 2023 residency at Ushuaïa Ibiza.
About Calvin Harris:
Calvin Harris, born Adam Richard Wiles, is a critically acclaimed DJ, record producer, songwriter, and singer from Scotland. Since his debut in the early 2000s, Harris has taken the music industry by storm, delivering numerous chart-topping hits and shaping the landscape of contemporary dance music. Known for his electrifying beats and compelling collaborations with artists such as Rihanna, Sam Smith, and Ellie Goulding, Harris has consistently proven his prowess and versatility. A Grammy-award winner, Harris is a significant force in the international music scene, promising more rhythmic revolutions in the years to come.