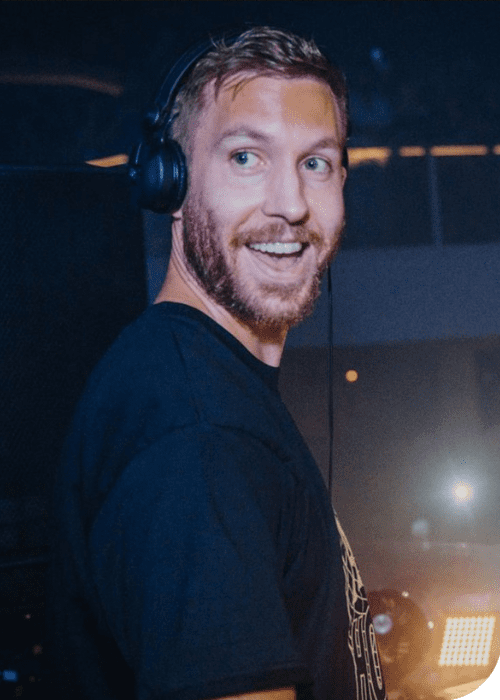 Calvin Harris & Ellie Goulding Share Their Third Single Together: "Miracle"
Dance music's ultimate duo; Calvin Harris and Ellie Goulding return with another Trance anthem, titled "Miracle." This is their third collaboration in ten years, following 2012's "I Need Your Love" and "Outside" from the Scottish DJ's 2014 album, Motion.
With "Miracle," frequent collaborators Harris and Goulding complete the trilogy. Calvin has been teasing the track's release since last January. He shared snippets of the song and wrote: "Loveeee working with a unique vocal like Ellie Goulding Gonna show more from the studio soon if you wanna see it lmk."
The single instantly pumps up the crowds with its powerful '90s dance party vibes and subtle breakbeat. Goulding's piercing and emotive vocals get under the listeners' skin and bring them to a new high.
The English pop star sings: "Are you too cynical/ To believe in a miracle/ Let you slip through my hands/ But could you take a chance on me/ Can you forgive it all/ To believe in a miracle/ Yeah I put you through hell/ But I'm asking you to believe/ To believe in a miracle."
Harris, who had last released Funk Wav Bounces Vol. 2, the follow-up to 2017's Funk Wav Bounces Vol. 1, admits: "I love this song so much. How good does Ellie sound? This is the fastest song I've ever done and the highest chorus she has ever done."
Moreover, the Grammy Award-winning producer announced that he is heading back to Ibiza this summer. Calvin Harris will also headline Coachella next month and perform hits from his last album that featured collabs with Halsey, Justin Timberlake, Snoop Dogg, and many others. 
Check the lyric video below:
Listen to "Miracle" here: