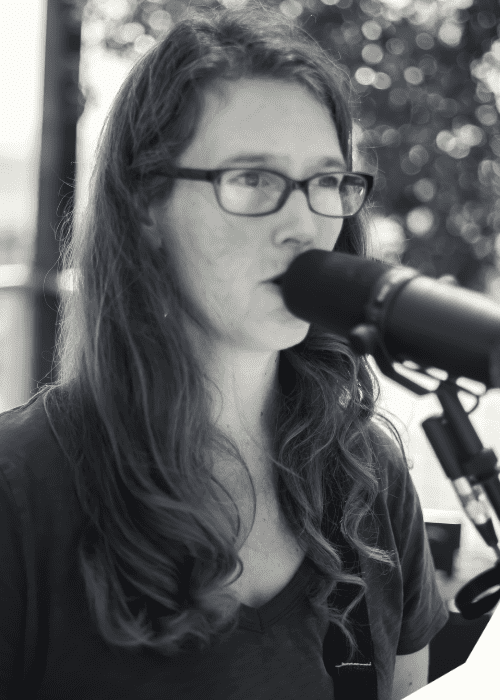 CloudPainter Break Down The Mechanics Behind The Band's Incredible Sound In An Interview With SweetnSour
CloudPainter shared a heartfelt and soulful track "Love Come Down" recently, and it has captivated audiences across the nation! The emotive vocals of Liz Painter and RJ Cloud, joined by Steve Smith and Josh Sailor on bass and percussion—the song instantly sores and the heart skips a beat! We've had the opportunity to talk to this rising Arizona band about their music, and getting to know the members was no less intriguing than listening to "Love Come Down". Enjoy the read!
SweetnSour: Let's talk about "Love Come Down"! Since this piece is about the formation of the band and how the members met, how would you say the title ties into the narrative?

Liz Painter: The lyrics and title "Love Come Down" speak to optimism and trust in life's process, and the idea that doing so leads us to create our greatest outcomes. It speaks to a feeling among our circle of friends at the time we met. With lifelong friendships, one wonders if "love will come down and carry you away someday" but these friendships continue to evolve and inspire beauty as the chorus answers with the question, "Do you believe we can fly through a beautiful sky?"


SweetnSour: In terms of the band's unique sound, which artists, genres, and influences have helped shape this incredible fusion?

RJ Cloud: My background growing up in Georgia and having jams in the living room with piano and acoustic guitars certainly brought a folk and roots element to my musicality. Listening to vinyl starting with my father's extensive roots, rock, and psychedelic collection also gave me a profound perspective. Albums like Animals by Pink Floyd and artists like Jethro Tull made quite an impression along with countless others. As a young teen, I spent a few summers in Detroit with my grandmother. There in the inner city, I was steps away from the old "Hitsville USA" studio which had become a museum. Seeing this place inspired me to discover the soulful rhythms and melodic hooks of artists that recorded there, such as Stevie Wonder, Marvin Gaye, and the Supremes. Liz grew up in New York, where she was deeply inspired by showtunes and female folk giants like Joan Baez and Joni Mitchell. Josh Sailor and Steve Smith also have varied backgrounds including jazz, funk, and blues. In drawing upon all of these elements, CloudPainter really finds its own path to express the music with a uniqueness that is its own thing.

SweetnSour: Do you plan on creating within the same subgenre or do you feel free as a band to experiment and explore other directions?

Liz Painter: We love to experiment and will continue to do so. Often, we are not thinking about the genre, ideally, the music will take us where it wants to go for any given song.

SweetnSour: What is it about this genre that speaks to you the most?

RJ Cloud: Playing instruments like the Hammond organ and vintage guitars, captured with boutique microphones and preamps lends itself to a roots sound. Sometimes we cross over with more modern instrumentation, but we still manage to slip in some of the iconic analog gear. This can be a lot of fun! Ultimately, the tone and character of these sounds play a big role in CloudPainter's sound.

SweetnSour: RJ Cloud, please tell us more about your passion for microphones and the world-famous inventions you have authored! Are you still pursuing this passion or has the band project taken up your full attention?

RJ Cloud: It is the pursuit of great sounds that sparked my passion for microphones, ribbon-type mics in particular. Cloud Microphones is a primary focus, as we are continuing to innovate with new products. These ideas are often a direct result of creating things to make recording more intuitive and authentic in the studio. This is how all Cloud products have started.

SweetnSour: What future releases or plans can you share with our audience? Are fans to expect fresh music after the release of "Love Come Down"?

Liz Painter: CloudPainter has a full-length album being mixed at the moment, with plans to release it in the first half of 2023. This will be released digitally, and also on vinyl. We are currently planning a tour for later in the year into 2024.


SweetnSour: How do you typically start making music on an ordinary day? Are there some routine steps you all go through?

Liz Painter: There are a few creative routines that I adhere to daily. One that really gets me going in the morning is a five-minute creative plunge. I will just strum my guitar or play chords on the piano while free-styling with lyrics and melodies. It's fun to just see what happens. Sometimes the vibe is there and I'll capture a quick recording with my phone. This has been the start of more than a few cool songs that end up evolving into even more with the band.

SweetnSour: Nowadays, younger audiences seem to be completely fascinated by mainstream genres like hip-hop, pop, and afrobeats. Does this trend affect your art in any way? How do you think their trajectory might change in the future?

RJ Cloud: The musical journey of younger audiences has begun expanding recently to include more vintage sounds. At Cloud, we have worked with some up and coming artists in those genres. It is amazing what they're doing these days with analog and digital. We incorporate some of these elements at times, as you will hear in some of CloudPainter's upcoming releases.

SweetnSour: Describe the first day the band members came together! What was that encounter like? And what did it feel like getting back together after so many years?

Liz Painter: We met on an autumn night in Tucson. Almost immediately, we felt the magic and began sharing demos and songwriting ideas. It has been a dream come true for us all. It's thrilling to get back together and see that the connection is still right there. Having epic gear and the ability to capture ideas with stunning realism means that we can focus on the music in a way that allows for instantaneous results. It's really remarkable to create in that way and it is very fulfilling.