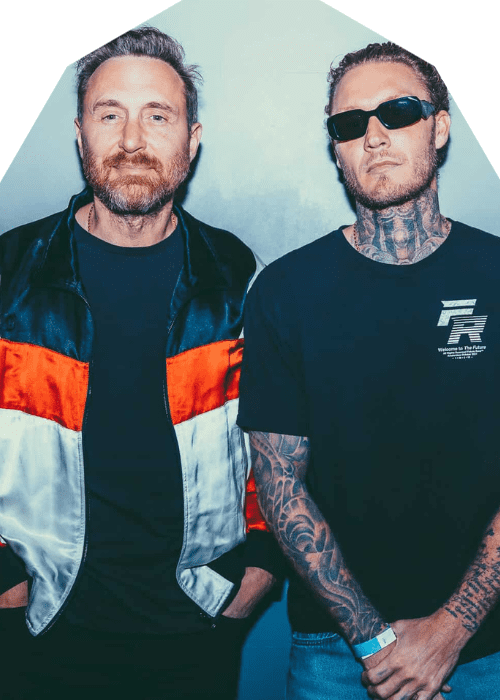 David Guetta and MORTEN Unite for Highly Anticipated Track "Something To Hold On To"
David Guetta and MORTEN are set to unleash their highly anticipated new track, "Something To Hold On To," this Friday. The iconic DJ and producer, David Guetta, known for his groundbreaking contributions to the EDM genre, is teaming up once again with the exceptionally talented MORTEN Breum, a rising star in the Danish DJ and producer scene.
Their previous collaborations, including chart-toppers like
"Never Be Alone" and "Make It To Heaven," have garnered widespread acclaim, showcasing their seamless chemistry and combining Guetta's infectious melodies with MORTEN's captivating basslines. As a result, expectations are sky-high for their latest release, and fans are eagerly anticipating another smashing hit.
Guetta and MORTEN have a track record of delivering anthems that resonate with festival-goers and club audiences alike. Hits like "Save My Life" and "Dreams" have left a lasting impression, cementing their status as an electrifying duo. "Something To Hold On To" seems destined to follow suit, generating immense excitement on social media, where teasers and sneak peeks have already flooded timelines.
The title of the track suggests an emotionally charged musical journey, demonstrating that both artists are adept at crafting not only high-energy bangers but also soul-stirring melodies. Their collaboration has proven to be a winning formula in the past, and with each artist's unique musical prowess, "Something To Hold On To" is expected to become an instant classic, a must-have addition to any dance music playlist.
For fans eagerly awaiting the release, pre-saving the track is already possible, building up the anticipation further. Additionally, audiences can relive one of their impactful recent performances at the Brooklyn Mirage, a testament to the energy and excitement they bring to the stage.
With the release date drawing near, the world braces for yet another electrifying chapter in the Future Rave saga as David Guetta and MORTEN prepare to captivate listeners with "Something To Hold On To."