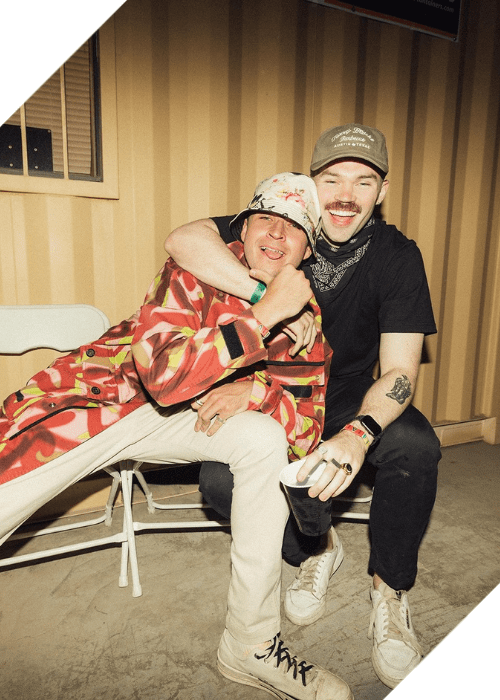 Dom Dolla and John Summit Unveil Everything Always Event Series: A New Era in House Music Collaboration
Dom Dolla and John Summit, two prominent figures in the world of house music, have announced an exciting new event series called Everything Always. This collaboration comes after the duo delivered electrifying joint DJ sets, notably at the renowned Movement festival in Detroit.
While specific details about Everything Always remain undisclosed at this time, fans of Dom Dolla and John Summit can sign up for updates and stay connected through the brand's Instagram page. Although no shows have been officially announced yet, enthusiasts can expect an upcoming tour from these talented artists.
The news of Everything Always comes amid a legal dispute involving Summit's record label, Off the Grid. A promoter had been using the same name for electronic music events since 2015, leading to tension and controversy. Summit took to Twitter to express his frustration, stating that he had sued the promoter over the trademark. However, this led to a backlash from Summit's fans towards the organization, which denied any legal action against them. In response, Summit later deleted his initial tweets, apologized publicly, and announced plans for a rebrand of Off the Grid Records.
about the label name, i acted out of emotion and truly apologize for all the drama i stirred up in taking it to social media. i've been talking w the OTG campout team and apologized to them directly but i also wanted to do so publicly. they've agreed to stop pursuing legal action…

— John Summit (@johnsummit) July 25, 2023
In his apology, Summit acknowledged that he acted out of emotion and regrets the drama that ensued on social media. He had direct communication with the OTG campout team, where they agreed to halt any legal action, and he and his team are now working on the rebranding process. As they move forward, fans can look forward to Everything Always, a promising collaboration between Dom Dolla and John Summit that is set to elevate the house music experience to new heights.