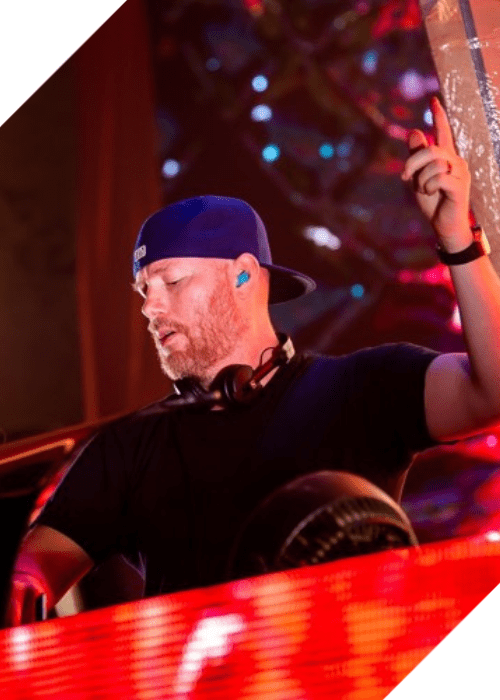 Eric Prydz Delights Fans with "Of Me" as Pryda Alias
Eric Prydz, the esteemed electronic music producer, continues to make a significant impact on the music industry with his latest release, "Of Me," under his alias Pryda. As his fascinating HOLO performance captivates audiences worldwide during his global tour, fans eagerly anticipated the reveal of the elusive tracklist. Back in May, during the hype surrounding his HOLO performance at the prestigious Sonar Festival in Barcelona, Prydz casually unveiled the name of the new track, "Of Me," further fueling anticipation among his dedicated fanbase. Since then, "Of Me" has become one of the most enthralling additions to the HOLO setlist.
Prydz, known for his enigmatic style, always surprises and delights his audience. The visuals accompanying "Of Me," during the HOLO performance feature an astronaut reaching out into the crowd, creating an ethereal connection between the music and the audience.
This latest release follows the recent revelation of another ID, this time as a Cirez D track titled "Night Vision," showcasing Eric Prydz's ceaseless creativity and his constant desire to push the boundaries of his craft.
Pryda "Of Me" out tomorrow… pic.twitter.com/wEQyP86Uuw

— Eric Prydz (@ericprydz) July 27, 2023
For fans, witnessing "Of Me," live during the HOLO experience is an unmissable opportunity. The seamless fusion of Prydz's exceptional musical talent with cutting-edge visual production promises an unforgettable and immersive experience for all attendees.
As the festival season unfolds, Eric Prydz's HOLO performance stands out as a true innovation in electronic music. If you haven't already made plans to catch this act live, now is the time to mark your calendar and prepare for an otherworldly journey with one of the industry's most captivating artists.
Don't miss out on the chance to listen to the new track from Pryda, "Of Me," and immerse yourself in Eric Prydz's spellbinding musical universe.