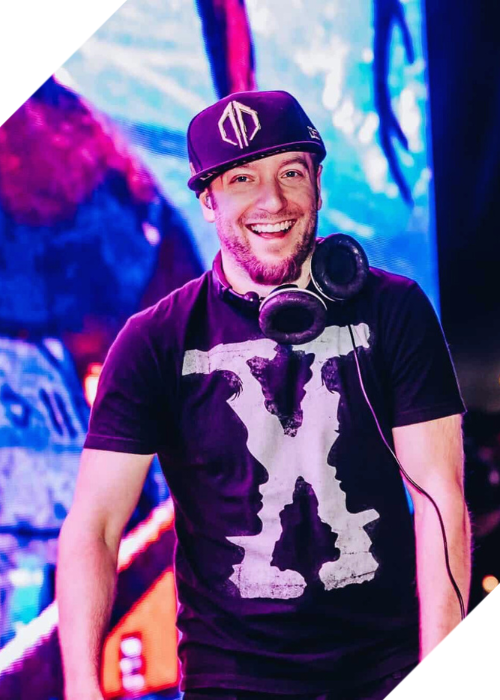 Excision Unveils Epic Nexus Tour: The Pinnacle of His Career
In a grand announcement, Excision has unveiled his latest tour, aptly named Nexus. This monumental tour will encompass over 50 dates, kicking off at the close of 2023 and continuing through the summer of 2024. Excision, the Canadian-born music producer, is renowned for his groundbreaking contributions to bass music, evolving from a singular artist into an electronic music mogul. His journey to the top has been marked by a brand that encompasses festivals, standalone events, and much more.
What truly sets Excision apart are his legendary live shows, characterized by breathtaking and intricate visuals that are unmatched in the bass and dubstep genres. These immersive experiences are unlike any other, making Excision's events a must-see. Nexus promises to elevate this experience to new heights, and fans are eagerly anticipating this groundbreaking tour.
Excision himself has declared Nexus as the most ambitious production of his career. Given his track record of staging some of the industry's most monumental shows, this statement carries significant weight. With more than 50 stops planned for the Nexus tour, spanning from late 2023 to June 2024, Excision aims to ensure that everyone has the opportunity to witness this extraordinary spectacle.
The tour commences on December 22nd, starting in Chicago and subsequently making stops in San Francisco, Las Vegas, Albuquerque, Austin, Houston, Toronto, Boston, Denver, Salt Lake City, Dallas, and many more cities. Additionally, there are undisclosed mystery tour stops that are sure to stoke excitement among fans. Excision has also hinted at a remarkable lineup of supporting acts that will accompany him on this tour.
The presale for the Nexus tour is set to begin today at 10 am local time for the city of the desired show. Fans can access the presale by using the code NEXUS. General ticket sales will commence this Friday. Given the immense anticipation surrounding this tour, tickets are expected to sell out quickly. Music enthusiasts are urged not to miss out on the chance to experience this unique and unforgettable event live.
To purchase tickets for Excision's Nexus tour, visit here.