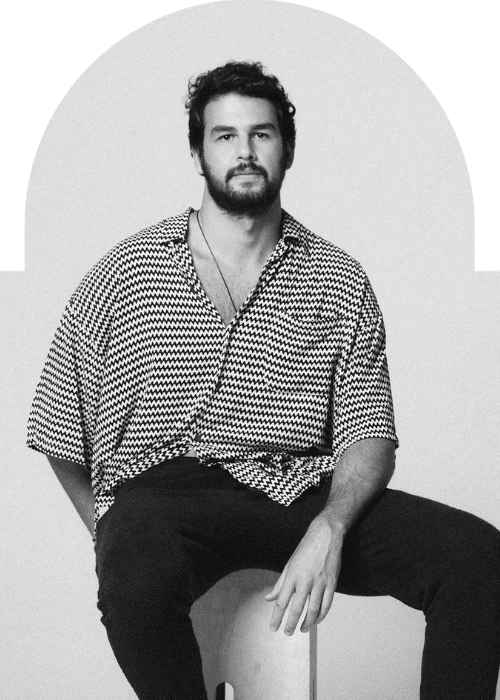 Maz Collaborates with Antdot on Captivating New Single "Sky Father"
Brazil, renowned for its natural beauty, exceptional football team, and the iconic Christ the Redeemer statue, also boasts a rich musical culture defined by its rhythms. In this vibrant musical landscape, two of the country's most promising up-and-coming producers, Maz and Antdot, have teamed up to create an enthralling new single.
Fresh from signing with Wasserman, one of the music industry's leading booking agencies, Maz wastes no time in releasing a brand-new track. Collaborating once again with his previous partner, Antdot, these two Brazilian producers present "Sky Father." This melodic yet pulsating single is enriched with lush sounds and features a captivating vocal performance by Beacon Bloom that seamlessly complements the track.
Maz expressed his delight in reuniting with Antdot for this new release:
"Although Antdot and I have already worked together on remixes, 'Sky Father' marks our first original track as collaborators. It predates our remixes of 'Todo Homem' and 'Povoada,' which both reached #1 on Beatport's Organic House and Afro House charts. As such, it holds a special place in our hearts. We took our time with this record, ensuring that every detail was finely tuned to perfection."
As Maz prepares to grace stages and festivals around the world, singles like "Sky Father" are set to expand his fanbase. The track's universal appeal ensures it will resonate with a wide audience, whether enjoyed amidst a live audience or during a solitary drive. With tour dates scheduled throughout South and North America for the remainder of 2023, Maz will undoubtedly include "Sky Father" in his repertoire, solidifying his ascent in the electronic music scene.