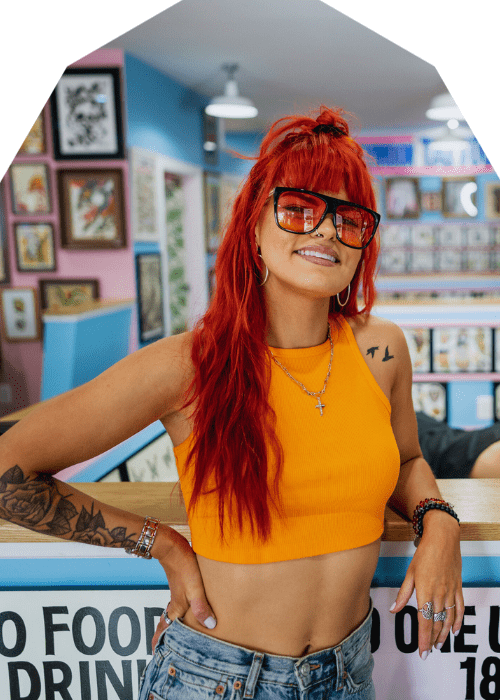 Enrose On "Tattoo," Blending Diverse Styles, Dream Collaborations, And Their Evolving Sound
Enrose, composed of Kit Benz, Gabi Rose, Jake Navarro, Nick Cabrera, and Valerio Fluido recently released their new track, "Tattoo," which has received praise from excited fans. Within their music, the band members place a strong emphasis on incorporating themes of self-expression, courage, self-care, and love. Their ultimate goal is to inspire a sense of responsibility for one's own happiness and personal growth.
During our interview, the band expresses dreams of collaborating with artists like Paramore and Anderson .Paak. Their diverse musical influences, including R&B, neo-soul, rock, grunge, and pop, are skillfully blended in their work and sound, which has evolved by incorporating more rock elements and focusing on songwriting as a discipline.
In preparation for their 2024 tour, Enrose is gearing up for the release of additional singles. During our conversation, they candidly discussed their perspectives on the current music scene. They acknowledged the benefits, such as increased discoverability and artist control, while also expressing valid concerns about issues like fair compensation and the implications of emerging technologies like AI.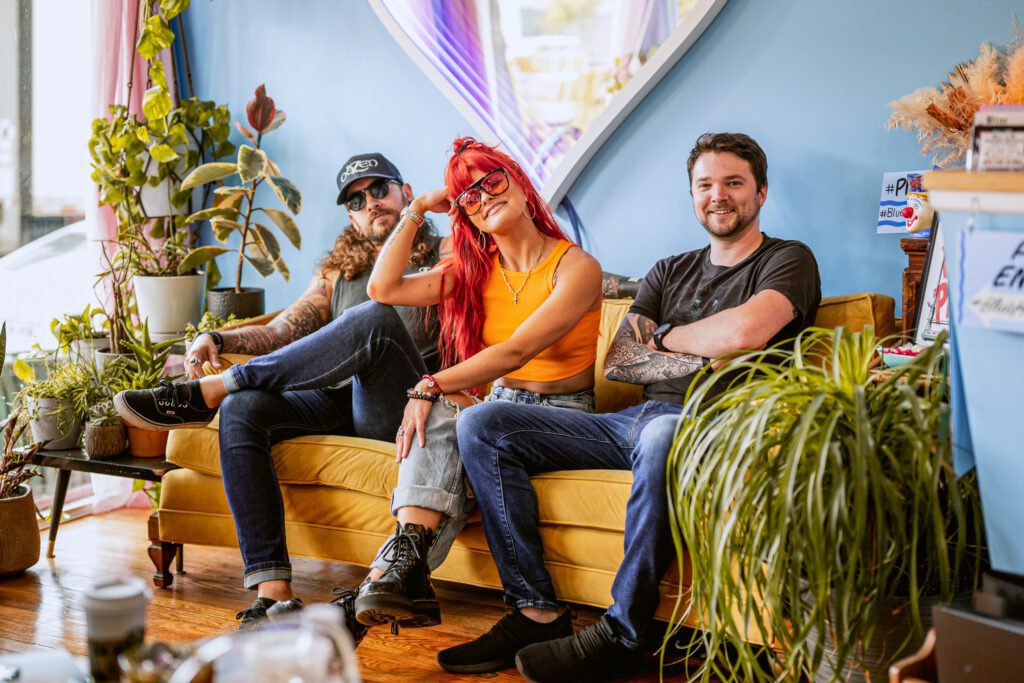 "Tattoo" is out for the world to enjoy! How has the reception been so far, and what goals do you have for the track's impact?
Yes, we're so happy!! It's been really good- we could tell our fans were extra excited about this one and that's extremely validating that we're moving in the right direction.
Could you discuss the process of infusing themes like self-expression, bravery, self-care, and love into your music and lyrics?
I think it's important in my own music to write for not only me, but for others. Turns out we have a lot in common. My songs are a reminder to hold myself accountable for my own happiness, to be brave, and to be a badass, while recognizing my pain points in a light-hearted way. So if my lyrics are doing that for me, I know others can relate as well.
With influencers ranging from David Sanborn and Gerald Albright to Christina Aguilera and Steely Dan, how do you skillfully blend diverse styles?
I've had so many musical influences since I was a kid, and especially when I became a working musician. Both me and the members of Enrose (Jake Navarro, Kit Benz, Nick Cabrera, and Valerio Fluido) have played tons of different styles and genres. So the band and I have a really interesting context as far as our musical influences.
What really got me writing music was my exposure to R&B and neo-soul, but now we're blending rock, grunge, pop, etc. I think what we always try to do is go for what feels right and what really excites us, and pay homage to the older music we grew up with, while incorporating modern production.
Are there any dream collaborations on your radar? Given your current tour with the Jonas Brothers, are there other artists or bands you're eager to tour with?
The Jonas Brothers of course! But also it would be amazing to collaborate/open for Paramore, Renee Rapp, and Qveen Herby. I'd love for Anderson .Paak to produce a record for us, and co-write with Max Martin.
Enrose emerged in 2021. How has the sound evolved since the 2022 EP Wait, Create to "Tattoo"?
We've begun actually looking at songwriting as a discipline. Not in a "homework" sort of way, but in a way that's like- let's actually try to understand why our favorite songs are our favorite, and how we can make ours better because of it. We've also incorporated more rock into our sound, which translates extremely well in our live shows.
What's in the pipeline? Can we anticipate more singles, an EP, or an album? Could you offer a glimpse of your upcoming releases?
We'll be releasing a couple of more singles before the end of the year! I'm currently touring with Jonas Brothers, so in the meantime doing what I can from the road. I'm also planning to tour with Enrose early in 2024.
Thriving in an industry with predefined norms can be challenging. What do you perceive as the pros and cons of today's music scene and its established structures?
Some of my favorite pros are music discoverability, artists having a platform they can control, and information accessibility. But all these come with cons, the biggest one I'd say being that the structure of the music industry as far as fair pay hasn't changed in the same way it has technologically. And with AI now coming in quickly, it can be challenging to maintain optimism in where we're headed and what that means for my band and I. But I am confident that we can navigate it for the love of music.
Listen to "Tattoo" here: