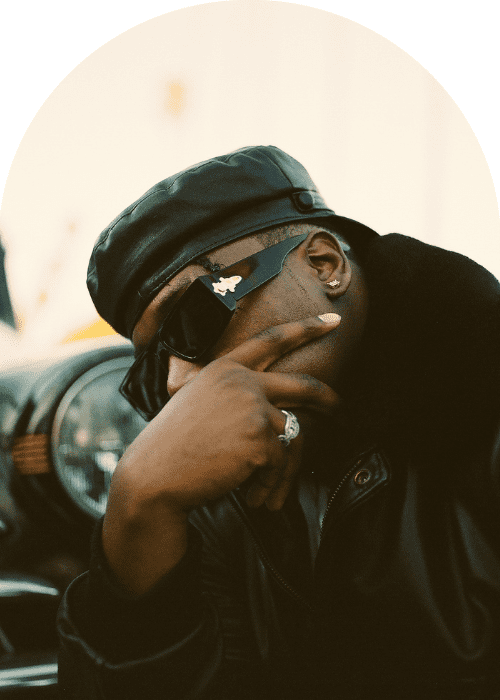 Exclusive Interview With Hip-Hop Artist J Aktive
Remarkable hip-hop artist J Aktive sits down with us for a chat. He just recently dropped a stunning music video for "The One", a captivating song off his debut album Bad Luv. Find everything you love about hip-hop in J Aktive's music – powerful baselines, epic melodies, flirty attitude, and razor-sharp lyrics that will keep you listening!
Tell us about "The One", the song and music video. Who worked on its production and how did it all come together?
The song was inspired by my ex-girlfriend. I was madly in love with her and wanted to create a song that captured the essence of my emotions when we first met. After I wrote the song to a skeleton beat, I sent it over to Lexi Banks (Producer) and he customized this dreamy track around my lyrics to compliment the overall vision. Then, I worked with my engineer Milan Yoji Roby to create this silky sonic sound on the mix and the rest was history. As for the music video, I had this vision of an innocent date at an amusement park with a suspenseful twist. I brainstormed with Kayla Young (Videographer) to bring my vision to life. We also brought on Janice Ecles (Actress) because I thought she had the perfect look for what we were going for.
What is the main message or the inspiration behind this single?
The main message is, when you find "the one" who is worth it don't hesitate to go after it. I was inspired by my past relationship. When I met her she sparked excitement in me that I wanted to express through this song.
Speaking of inspiration, what inspired your stage name "J Aktive"?
I've always been known to have a very energetic and active personality. Growing up in Pasadena CA, the modern slang word for "cool" was "active" When I was 17, I recorded at my friend Mason Levy's studio and I performed one of my songs out loud and a rapper by the name of "Soulja" said "Yo you're active! Your name should be J Aktive" and I just stuck with it because I felt it matched my energy.
Tell us a bit about Bad Luv. As your debut album, it's been quite a success, wouldn't you say?
Absolutely! I'm extremely shocked to have over 1 million streams on Spotify on my very first album. It's only been about 2 months since its release and to have celebrities like Janet Jackson reposting videos with my song attached to it just blows my mind. I never would have thought that being so vulnerable in my music would pay off the way it has.
When and how did you learn music production and songwriting?
I started off playing instruments when I was about 6 years old. Growing up in the church I've watched my family members dominate the music ministry. I've always used songwriting as a natural way to express myself and have always been a big fan of creative song compositions. As I matured I studied song writers like Stevie Wonder, Michael Jackson, India Arie and so many others. When I was 19, I saved up money to buy my first computer and start recording myself on ProTools.
What's your favorite song currently (any artist)?
I hate to sound vain but my favorite song would have to be an unreleased song of mine. I'm very tunnel vision, sonically. I'm so focused on my new music that I'm completely entertained by it. Outside of that, I really like Burna Boy's song "Last Last" it's a vibe and it's the kind of energy that I like hearing in mainstream music.
To what extent do you care about music trends and tendencies? Where do you think the industry is headed?
To be honest, I don't really care about music trends outside of modern baselines and percussion sounds. I strive to create my own sound that will be imitated in the future. My goal is for people to be like "that sounds like a J AKTIVE type song," I would like to consider my music to be timeless not trendy. As for where the industry is headed I'm not quite sure, I think genres are starting to merge a lot better than they have in the past, we now have genres like "Trap R&B" and "Trap soul" and even "Country Hiphop".
What is your biggest wildest dream in terms of your music career?
I would say to just be a household name and to be known for creating a new sound in music. It would also be really cool to perform in the Super Bowl halftime show. That would be crazy.