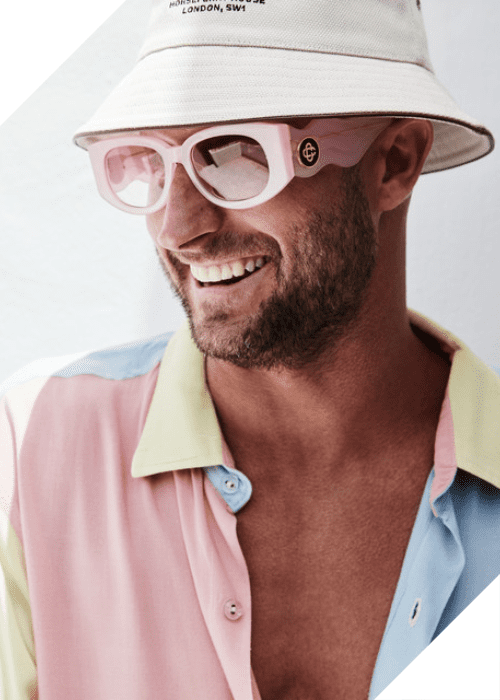 ONCE an id/ now a banger: FISHER & Aatig – Take It Off: FOLLOW THE FISH
EDM lovers, rejoice! FISHER and Aatig have joined forces once again to deliver a scintillating dance anthem that is bound to leave you craving more. Their latest track, "Take It Off" showcases FISHER's signature party-forward house elements and Aatig's captivating vocals, creating an irresistible blend of infectious beats and euphoric melodies. Let's dive deeper into this electrifying collaboration and discover why "Take It Off" is set to become a summer anthem.
1. The Unforgettable Back-to-Back Performance at Coachella
During their highly anticipated back-to-back performance at Coachella, Chris Lake and FISHER delivered a jaw-dropping set that left a lasting impression on the crowd [1]. One of the standout moments was a track that caught everyone's attention with its catchy lyrics, "Take it off, slow, steady, undress." The phrase and its infectious melody quickly spread like wildfire across social media, generating a wave of excitement and curiosity about its official release. Peep part of performance here:
What a moment. Walking out to roughly 55k people with one of your best mates @followthefishtv to close out the Outdoors Stage at @coachella. And immediately going into this record… Well, we do it again BIG this Sunday. You Don't want to miss it 😉 pic.twitter.com/6ahuVEaHfe

— Chris Lake (@chrislake) April 21, 2023
2. The Triumphant Return of FISHER with "Take It Off"
Months after that electrifying performance, FISHER is back in the limelight with the official release of "Take It Off." This collaboration with Aatig, who previously worked with Chris Lake on "In The Yuma" has been unveiled on FISHER's own label, Catch & Release [2]. The track is an electrifying dance anthem that demands attention from the very first beat. With the long-awaited release of "Take It Off," fans can finally immerse themselves in the infectious energy of the song and experience the full extent of FISHER's artistry.
3. Captivating Elements of "Take It Off"
FISHER's unique style shines through in "Take It Off" as pulsating basslines, synth melodies, and dynamic percussion blend seamlessly together. The track's irresistible vocals from Aatig add an extra layer of excitement and sing-along potential. From start to finish, "Take It Off" captures the essence of a euphoric club experience, making it a perfect addition to your summer playlist [3]. Whether you're dancing the night away at a festival or enjoying a night out with friends, this track will keep you energized and fully immersed in the moment.
Listen to "Take It Off"
Ready to experience the captivating vibes of "Take It Off" yourself? The track is available on various platforms, including Spotify and your favorite streaming services. Head over to your preferred platform, turn up the volume, and let the infectious beats of FISHER and Aatig take you on a thrilling musical journey [1].