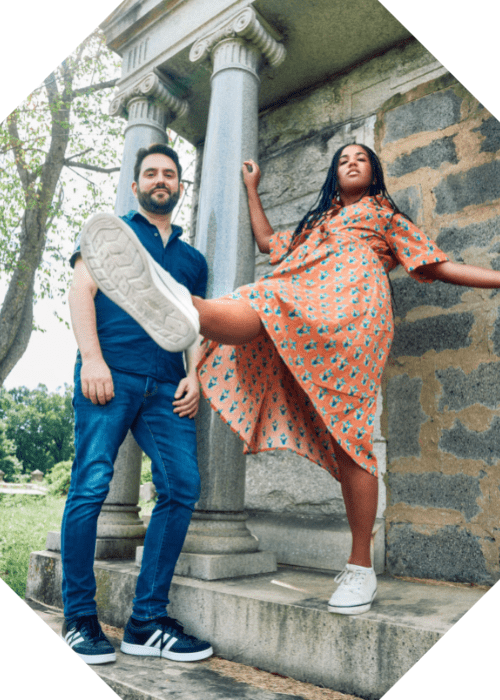 FLOR DE LUX SHARES THE SWEET & MELANCHOLIC POP SINGLE "ALL HOPE"
Multi-genre duo Flor de Lux releases a new gloomy lullaby titled "All Hope." The artists define the single to be, "a mournful, energetic dance track perfect for those moments when things feel so hopeless you just have to submit to the rhythm." The synth-driven electro/pop song is inspired by Victorian madwomen, Kate Bush, and Mitski.
Flor de Lux consists of the two amazing talents Gabrielle Winick and John McMillin. The musicians from Philadelphia worked together to create a track that blends '80s new wave with contemporary alternative pop beats. While the music was composed by both, Winick wrote the wistful lyrics, "All these years I waited/ So patiently/ I saw your faith was shaking/ I kept hoping but/ All hope ever did was/ Make me cry/ I never could ease in/ With a challenge/ That's so prized."
Gabi and John merge elements of art pop, dark wave, house, and R&B music to produce a dreamlike electronic pop sound that perfectly complements their artistic identities and inclinations. They encourage the audience to speak up and confront their deepest desires.
Flor de Lux introduced "All Hope" and "Runaway" at the same time. The latter song has atmospheric trip-hop vibes that convey feelings of momentariness. Gabi and John hope that the singles will resonate with the listeners, reflecting raw and real emotions. The pair will drop their forthcoming EP in 2023.
Flor de Lux is on: Instagram – Twitter – YouTube – Spotify
Listen to "All Hope" on Spotify: