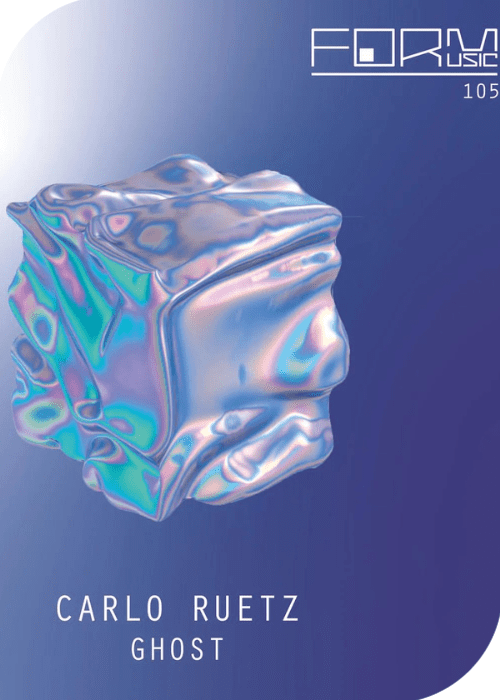 FORM Music Premieres Carlo Ruetz's Two-Part Ghost EP
After releasing a wide range of noteworthy tracks over the past 12 months from artists like Space 92, Booka Shade, Pig&Dan, OXIA, NTO, The Reactivitz, Lampe, and label boss POPOF (to name a few), France's most prolific techno imprint, FORM Music, is now preparing its next significant release of 2022 with the announcement of Carlo Ruetz's hard-hitting Ghost EP.
Following an impressive list of career releases on labels like MINUS, Bedrock, ELEVATE, Senso Sounds, KD Music, Kuukou Records, Set About, and MOOD, among others, Carlo Ruetz is welcomed for his debut EP on FORM Music.
Carlo Ruetz's epic two-part package offers up yet another heady showcase in dynamic, driving techno on the forward-thinking Parisian label.
Ruetz, who is well renowned for his minimal soundscapes and frantic atmospheres, gives the two tracks in this bundle an underground treatment that is equal parts mesmerizing and savage.
The album's first track, Ghost, is a really unique peak-time techno piece that perfectly balances cutting-edge production elements with old-school dancefloor fervor. Undulating synth patterns and fast-paced rhythms give the music an instantly classic vibe.
On the opposite side, Carlo Ruetz collaborates with Kreisel for his second and last solo composition on the player, constructing a variety of bleak basslines and gloomy samples throughout the course of the six-and-a-half-minute track.
Intermittent drops and rumbling sub-bass serve as the closer's foundation as the tough German fires on all cylinders to cap off a fantastic first EP on POPOF's FORM Music, maintaining the energy for an outstanding climax.