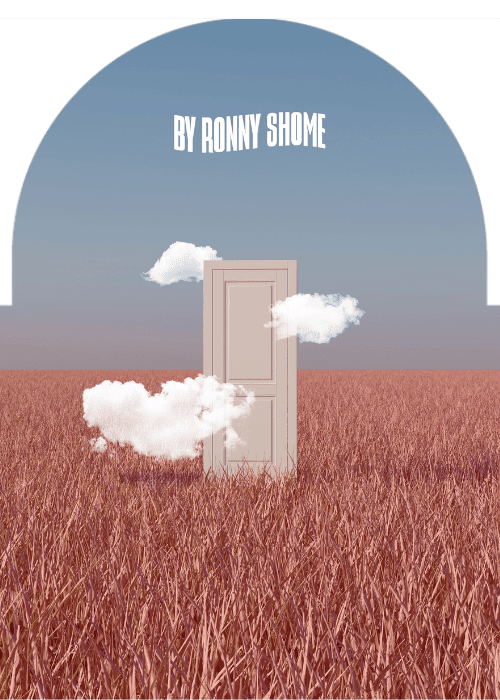 Get To Know Ronny Shome, A Stellar Songwriter And Producer Behind A Number Of Well-Known Singles
Ronny Shome is a London-based artist whose music is as versatile and deep as are his roots in music. With singles like "Breakthrough," "Summer Dreams," "Get Up," "You're The One," and "Want You To Know," all recorded between 2018 and 2021, Ronny Shome proves to be one of the few artists out there who create music that's true to their heart. We've had the pleasure of interviewing Ronny about his music career, previous and future releases, and more. Enjoy the read!
Tell us a bit about your background. How did you become involved in music and how serious were you about it from the beginning?
I became interested in music at the age of 7 when I started listening to music on the radio. My mother suggested that myself and my brothers learn a musical instrument so I chose piano as I knew from that age that I wouldn't need anyone to accompany me, and I could play on my own. Since starting piano lessons, I then wanted to create my own music, so I used my knowledge of chords etc to construct musical phrases. I then started adding lyrics and my song writing began. I also decided from the age of 9 (1 one year after starting piano lessons) that I wanted to be a pop artist and I knew that the only way I could do it was to write music that would sell.
Let's talk about your past releases. Which one of your songs has been the most impactful for you in terms of music as well as meaning?
The most impactful song was my most recent one entitled "Want you to know". I lost my beloved father quite suddenly at the age of 21 (He was only 57) and it affected me very much. This song is a complete dedication to my father who, quite literally, was the kindest and most genuine, loving person to have ever walked on this earth. It also triggered my interest in haunting ballads, and I started writing these types of songs soon after. Want you to know was actually written 10 years ago but I couldn't find a decent producer to agree to record it (nor could I afford it at the time).
We really enjoyed "Get Up" and "Breakthrough", two very inspiring songs full of energy. What can you tell us about the inception and production of these two songs?
"Get up" was inspired by my social life at University. Whenever I went out to nightclubs with friends, etc, these were the happiest times for me and I realised that dancing away to good music with good friends, allowed me an escapism and helped me to endure more stressful times e.g. university exams and otherwise.
Where do you get your daily dose of inspiration to create?
My main daily inspiration comes from music I hear on the radio and playing piano and keyboards which I love. I used to be in a band but realised I didn't like performing as it felt too pressured so I prefer to be behind the scenes and have others play music I have created.
Where do you think the music industry is headed? What is one trend or tendency that has caught your attention?
The music industry has changed a lot and now artists earn more for performing than writing. However, I still believe that there will be a market for good feel good music.
Are there any upcoming releases planned for the near future?
I have another track called "Change" which is being produced by myself and another producer as we speak. I will then employ a company to create a video for the track and this will then appear in youTube as with my other tracks (hopefully within the next month or so).
Listen to more songs by Ronny Shome right here!