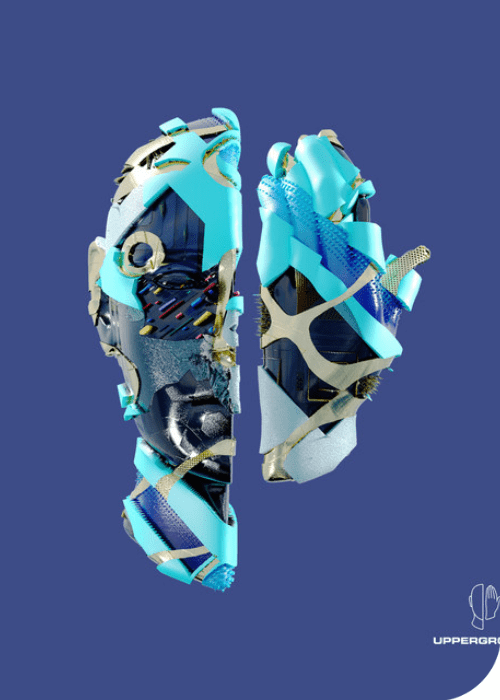 Idris Elba David Guetta & ARTBAT Perform "It's Ours" On UPPERGROUND
The Ukrainian team releases their collaboration with two-time Grammy Award winner David Guetta and the incredibly important and well-known DJ, producer, and actor Idris Elba to create the commanding and euphoric single "It's Ours" as ARTBAT's imprint UPPERGROUND approaches its sixth release.
This summer, ARTBAT has traveled the world performing their passionate blend of melodic dance and techno at festivals including Tomorrowland, Coachella, Exit, and more. Another highlight of this summer was when they shared the stage with David Guetta in an intimate back-to-back performance in July at the hugely popular "Future Rave" event hosted by French DJs at Hi Ibiza.
The "Future Rave" trend was started by David Guetta in 2019. His combination of electrifying, dark techno, and progressive house acted as a gateway for many of his fans to discover new musical genres and go further into underground dance music, which is evident by the large attendance at the event.
Idris Elba, the owner of the 7 Wallace record label, has been booking the Club Room every Friday night at Hi Ibiza this summer, captivating clubgoers with his raw and frenetic, bass line-driven dance music, which has complemented the darker sounds of the Theatre room well.
The English musician has been dishing out a bevy of dance floor weaponry, including standout songs like Body Shots, Biggest, and On Life, which David Guetta remixed under the guise of Jack Back. You might wonder how this song will sound because this is the first time a major pop singer, an actor, and underground musicians from three very different sounding genres have collaborated in this way. Together, they have produced the classic hypnotic melodic techno music "It's Ours."
Elba's unmistakable and iconic voice delivers a message of freedom, energy, and the idea that everything around us belongs to the entire universe in the breakdown to bring unity and rapture for those listening on the dance floor. The song is propelled by a sense of pious energy and uses vast soundscapes and an unforgettable synth riff to encapsulate the crowd.