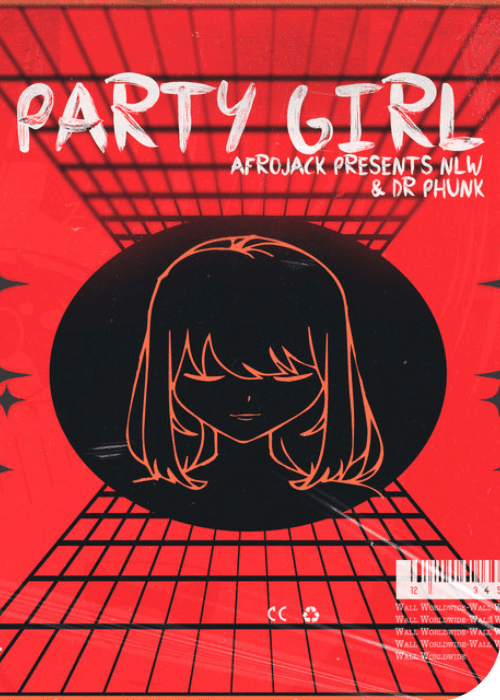 Dr. Phunk & Afrojack Collaborate On "Party Girl"
With the release of their new song, "Party Girl," Afrojack and Dr. Phunk will guarantee that no party is the same. Grammy Award-winning producer is one of the most creative and in-demand musicians. He is capable of producing at the pinnacle of any genre. This is also made clear in "Party Girl," when he applies his knowledge to the hard-dance subgenre.
Afrojack is constantly searching for new techniques to improve his performance. He was the first DJ to ever take the stage as the intermission act during the Eurovision Song Contest's grand final in 2021. Additionally, he performed a gig on the Dutch F1 Grand Prix's grid last year, for which he also co-wrote the official song, "Feels Like Home," alongside Dubvision.
Furthermore, Afrojack is releasing the songs that you would typically hear during his live performances through his new music project named "Afrojack presents NLW." One of them includes this release, which also features the talented producer and DJ Dr. Phunk.
Jordy Buijs, better known by his stage name Dr. Phunk, is a real artist at heart. He made a reputation for himself in the hard-dance sector over the previous several years by creating a number of sub-genres of the industry and experiencing every aspect of it over his already illustrious career.
His success story is one of the most amusing and is getting better every day! performing at events like Defqon, Tomorrowland, Mysteryland, Ultra Europe, and EDC Las Vegas. 1. who all had a pungent flavor! With the publication of "Party Girl," he is currently broadening his horizons even more.
In the course of three minutes, "Party Girl" throws a variety of genres at you in an upbeat blend. This dynamic and potent mainstage banger of a tune smoothly combines hard dance, trance, and even a little touch of the trap. This much-anticipated ID has been played by Afrojack in all of his shows for over a year, and it has finally been made available in time for ADE!