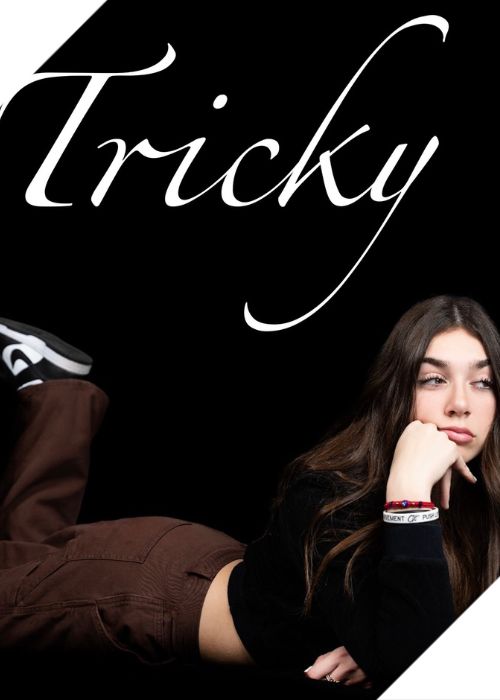 In-Depth Interview With A Rising Star CALYN
Rising star and a talented young artist CALYN sits down with us for a chat! CALYN just dropped her latest single "Tricky", following up on her previous release "Falling", and she has been on our radar for a while! Stockton, California native, CALYN is a singer-songwriter who creates emotional pieces in the Alternative R&B genre, fusing her melodic vocals with stunning musical arrangements and witty lyrics that always tell a story. Read on, to find out what CALYN has to say about "Tricky" and more!
Congrats on releasing your new track! Tell us about "Tricky" and its inception. What's the story there?
Thank you, I appreciate that! So when my sister and I wrote "Tricky", I was in a situation where I kinda fell for somebody who was busy with hella other girls. It's basically about wanting something with somebody who doesn't want just one relationship with just one girl. I feel like almost every girl I know has been in a similar situation where you know you shouldn't want this person but you can't keep your mind off them, that's really what I wanted to capture with this song.
How much of your music is influenced by your own experiences and how hard do you find it to transfer those experiences into art?
I would probably say most, if not all of my music is influenced by personal experiences whether I went through something first hand, or watched somebody I love go through it. I've always felt like I not only understand people's feelings, but I feel them as well. So when I'm writing, I take into account anything I've ever felt whether it's through someone else, or a personal feeling. Transferring some situations into art can be tough depending on the story line. For instance, a touchy subject to me could seem like a minor inconvenience to someone else. When putting those types of situations into words for songs, it's easy for me to struggle with the fact that it might not come across how I want it to. Other times, the ideas flow right on to the paper, it honestly all depends on the vibe of the track.
Where did everything begin for you? How did you discover your love and knack for singing and music in general?
Ever since I was a kid, I've watched my sister, Dyli, pick up different hobbies, but none of them caught my interest like music did. She picked up a guitar when she was six and I was three, and when I was old enough, my parents put me in piano lessons. I would perform at recitals just playing piano until I started singing and writing with my sister when I was about nine or ten. I recorded and released my first cover when I was eleven, and I've considered myself an artist ever since.
How does it feel to be an independent recording artist with a growing fan base?
Honestly, it's either overwhelming or quiet depending on the day. I'll always consider my career and the opportunities I've had a high, while there are times it's difficult to lose sight of what's real, as well as what's important. On the quieter days, I gotta tell myself that it's a work in progress. When I experience success though, it's a clear reminder that this is genuinely what I've developed a passion for since I was a kid.
Walk us through your typical day; is it drastically different from others your age or is it similar?
My daily life usually consists of a pretty normal schedule for my age. Recently I've been going to the gym in the morning before school, then after school I come home and do homework like everyone else. I would probably say the only difference is, instead of going to practice for sports or school clubs, I always have something music related to work on.
What are your goals related to music, what is planned for CALYN next?
Overall, I'll always expect more from myself and my future because that's how I was raised. On a larger scale, I know that if artistry in the music industry didn't work out, I would still find a way to stay in the game somehow. As for what's next for me, singles are on the schedule for release as always, and I'm always working on new projects.
Anything you'd like to tell your fans?
Whether I know you or I don't, I appreciate y'all for real. I wouldn't have come this far without all of the people that have supported me since the beginning, and I'm looking forward to making a difference, not only in the industry, but in this life. This is truly only the beginning.