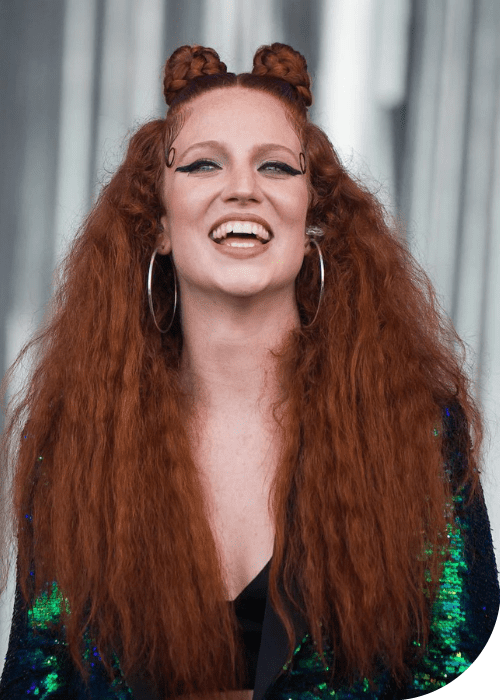 Jess Glynne's Captivating Return-New Single "What Do You Do?"
UK-based singer-songwriter, Jess Glynne, thrilled her fans with the release of a vibrant new track titled "What Do You Do?" on July 14, 2023. This fresh piece of artistry is Glynne's second single after stepping back from the music scene for a period of four years. The first track signaling her return, "Silly Me", was launched in April earlier the same year.
Glynne introduced "What Do You Do?" to the public during a live performance at the F1 British Grand Prix Launch Party, held at Silverstone on July 6, 2023. This auspicious occasion marked the song's debut before its official release, adding a touch of exclusivity to the event and creating anticipation for the track.
Fans have much to look forward to, as the new single will be featured on Glynne's forthcoming third studio album. The creation of this piece was a collaborative effort, with Glynne working alongside Simon Wilcox, Jeremy Melvin, and Stuart Price on the songwriting. The song's production was skillfully managed by Chrome Sparks and Stuart Price.
Glynne, known for her emotional honesty in her music, shared some heartfelt words about the new single. She said, "This type of record is one of my favourites to make – wearing my heart on my sleeve matched with a beat that makes you want to move. Sometimes we all need to escape our sadness and thoughts and be free to dance in the music."
She further elaborated on the sentiment behind "What Do You Do?", articulating the essence of hope that the track is intended to inspire. "Feeling hope through whatever it is you're going through is a must for me, so if this is what you need right now, I hope this does it for you," she added.
The British artist's new release encapsulates her signature lyrical authenticity with the uplifting beat, aimed at providing an avenue for listeners to express themselves freely and find hope through music. The release of "What Do You Do?" is undoubtedly a remarkable addition to Jess Glynne's discography, showcasing her continuous growth as an artist while carrying forward her distinctive musical style. As the music industry and her fans eagerly await her third studio album, Glynne continues to demonstrate her musical prowess and artistic depth with her captivating releases.