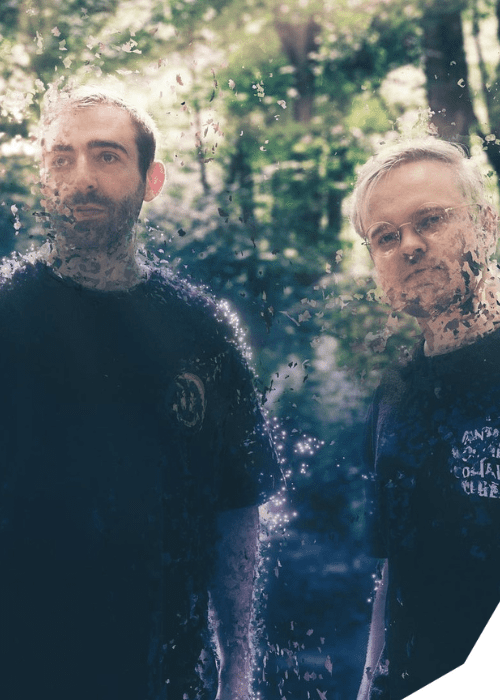 "Chemical" Fusion: An Electric Dive into the Futuristic Transient World of Star Seed & Catlea
When the adventure down the electro rabbit hole begins, there is no telling where the soundscape will lead. STAR SEED and Catlea, have been stirring the pot of sonic mastery, crafting an audial potion so enticing it transcends the mundane and propels us into the heart of a melancholic futuristic landscape. Their latest release, "Chemical," is a mesmerizing concoction of electro-dub, synth-wave, and sci-fi synths that envelopes listeners in a deep trance and plunges them headfirst into an otherworldly realm.
Let's decode this riveting collaboration and shed some light on the brains behind this melodious brilliance.
STAR SEED: The Cosmic Duo
Founded in the tumultuous year of 2020, STAR SEED is an experimental electronic duo who have ingeniously crafted a unique sonic language that bridges the ethereal divide between nature, spirituality, and the enigmatic depths of the cosmos. Already boasting remixes for industry bigwigs like The Chainsmokers, Nurko, and Trivecta, their talent has caught the attention of dance music nobility, earning nods from stalwarts like ILLENIUM, Alison Wonderland, deadmau5, Zeds Dead, Gryffin, ARMNHMR, Jason Ross, and many more.
With the support of prestigious labels such as NIGHTMODE, mau5trap, Lowly, and Proximity, STAR SEED's repertoire is as diverse as their music is evocative. From their debut EP on Seven Lions' Ophelia Records to their staple presence on Insomniac's melodic imprint Lost In Dreams, the duo's sound continues to evolve, breaking boundaries and inspiring awe in the process.
With the legendary mau5trap now in their corner, the duo is on a path to dancefloor domination, with a string of releases still on the way for 2023.
this friday ?✨ on @mau5trap pic.twitter.com/AvmYyvvn02

— STAR SEED (@starseedsound) July 12, 2023
Catlea: The Versatile Songstress
Catlea's music transcends conventional genre boundaries. The singer-songwriter weaves a rich tapestry of alt-indie, rock, pop, and EDM, her vocals ranging from angelic whispers to raw and powerful bellows. A multi-instrumentalist who can effortlessly switch between piano, acoustic guitar, rhythm guitar, and ukulele, Catlea's songs radiate authenticity and deep seeded emotion. Whether tackling the intricacies of love, friendship, or current events, Catlea's lyrical prowess is as captivating as it is real.
With over 4 million streams, 140,000 followers on social media and streaming services, and 525,000 YouTube views, Catlea's appeal is slowly becoming a global phenomenon. Her most recent release, "Love Isn't Enough," exhibited her global reach, bringing together talents from across continents in a harmonious blend of creativity.
? Catlea's new release, "Chemicals" with @starseedsound and @mau5trap out soon.
Click the link to be the first to listen! https://t.co/bbpcN2LZLT pic.twitter.com/4Zug9UNBCq

— CatleaCreates (@CatleaCreates) July 10, 2023
"Chemical": An Aura of Odyssey
When two musical forces like STAR SEED and Catlea unite, the outcome is nothing short of spectacular. The fruits of this collaboration, "Chemical," offers listeners an enchanting journey into a world beyond our own. The track's melancholic vocals meld seamlessly with futuristic synth sounds and a deep, resonating soundscape, producing an electro-dub and synth-wave track that lingers long after the final note has played.
Whether you're a diehard fan of electronic music or a casual listener looking for something different, "Chemical" is a track that demands attention. It's an invitation to lose yourself in a transient world of sound, a testament to the power of collaboration, and proof that even in the world of music, the whole is indeed greater than the sum of its parts.
As we immerse ourselves in the mesmerizing realm of "Chemical," we can only wait with bated breath to see what these talented artists will whip up next in their musical cauldron. Will they continue to explore the synthetic melodies of the future, or will they veer off into a new, uncharted sound territory?
Only time will tell. Until then, let us surrender to the ethereal beauty of "Chemical" and let it transport us to the edges of our sonic universe.