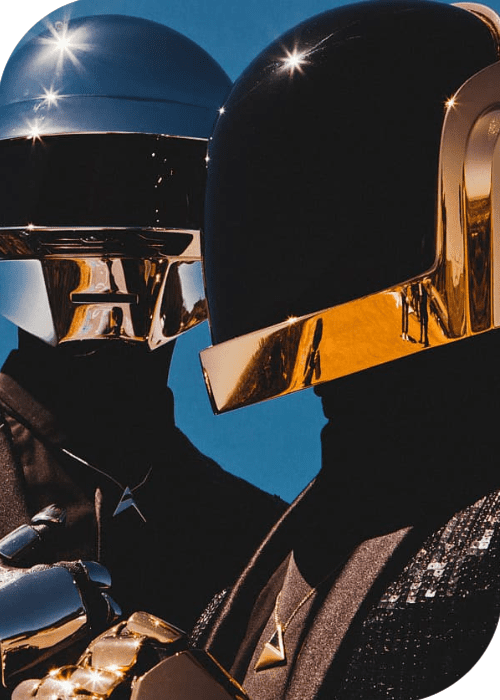 How EDM Artists Are Leading the NFT Revolution
EDM, or electronic dance music, is a genre that embraces innovation, experimentation, and technology. It is no surprise, then, that EDM artists are at the forefront of the NFT revolution, using non-fungible tokens to create new ways of expressing their creativity, connecting with their fans, and monetizing their work.
NFTs, or non-fungible tokens, are unique digital assets that can represent anything from art to music to collectibles. They are stored on a blockchain, which ensures their authenticity and scarcity. NFTs have exploded in popularity in recent years, as artists and creators seek new ways to monetize their work and connect with their audiences.
Read more: CAMERON Joins Ry Hill For Catchy Single "Is This Real"
According to the 2021 IMS Business Report, 76% of all music NFTs were issued by electronic music artists. That's over $50 million. Some of the most prominent names in the EDM scene, such as 3LAU, Steve Aoki, David Guetta, deadmau5, and Armin van Buuren, have launched their own NFT projects, ranging from exclusive songs and albums to virtual experiences and metaverses.
But what makes NFTs so appealing for EDM artists and fans? Here are some of the benefits and possibilities that NFTs offer:
NFTs enable direct and fair compensation for artists. Unlike traditional music distribution models, where intermediaries such as labels, streaming platforms, and publishers take a large cut of the revenue, NFTs allow artists to sell their music directly to their fans and keep most of the profits. NFTs also enable artists to receive royalties every time their music is resold or streamed on secondary markets, creating a more sustainable income stream.
NFTs empower fans to become co-owners and co-creators of music. By owning an NFT-based song or album, fans can enjoy not only the music itself, but also the rights and rewards that come with it. For example, some NFT projects allow fans to access exclusive content, remix stems, backstage passes, VIP tickets, merchandise, or even a share of the royalties. Fans can also interact with the artists and other fans through social media, communities, or games built around the NFTs.
NFTs inspire new forms of artistic expression and innovation. NFTs are not limited to audio files. They can also include visuals, videos, animations, 3D models, or any other digital media that can enhance the musical experience. Some EDM artists have collaborated with other artists, such as graphic designers, painters, photographers, or filmmakers, to create stunning NFT artworks that showcase their vision and style. Others have experimented with artificial intelligence, generative art, or blockchain technology to create unique and dynamic NFTs that change over time or respond to external factors.
NFTs are not just a trend or a fad. They are a paradigm shift that is transforming the music industry and culture. EDM artists are leading the way in this revolution, showing the world the potential and power of NFTs. If you are an EDM fan or an aspiring EDM artist, you should definitely explore the exciting world of NFTs and see for yourself what they can offer. You might be surprised by what you discover.
Read more: Mariah Carey NFT Offers Access to Her Hall of Fame Induction