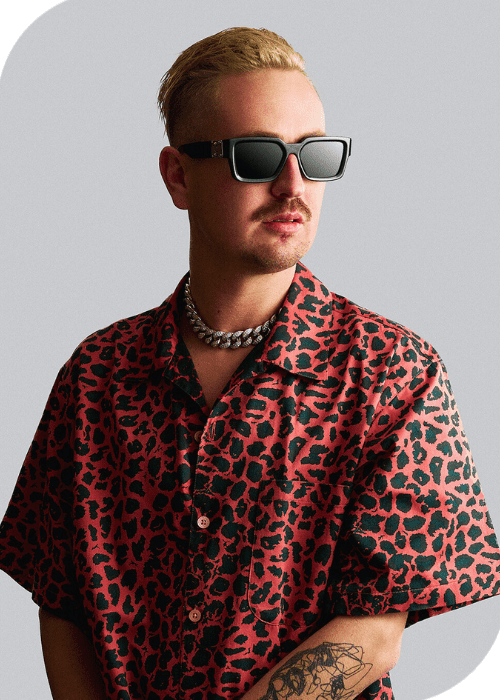 Robin Schulz Unveils Bold Album Pink Showcasing Musical Mastery
Renowned German DJ, musician, and record producer Robin Schulz continues to captivate music enthusiasts with his latest musical venture, the album Pink. This innovative release stands as a testament to Schulz's prowess as a producer and DJ, fusing electronic, pop, and dance elements in an alluring manner.
Schulz's musical journey ignited global recognition with his 2014 remix of Dutch hip-hop artist Mr. Probz's "Waves." The remix not only dominated charts across continents but also earned him a Grammy nomination for Best Remixed Recording. Following this triumph, his reimagining of "Prayer in C" by Lilly Wood and the Prick solidified his status as a transformative musical force.
Pink encapsulates Schulz's incredible skill and artistic flair. The album cover, featuring Schulz confidently set against a pristine white backdrop, exudes his distinctive pink theme that resonates throughout the visuals.
The album Pink promises an engaging voyage, weaving together captivating melodies, evocative lyrics, and a spectrum of emotions. The opening track "Intro" sets the stage with an instrumental prelude, setting the tone for an immersive dance experience. Tracks like "Smash My Heart" and "No Drama" delve into the realms of love, heartbreak, and the electric ambiance of the dancefloor.
A standout on the album is "Killer Queen," a composition that delves into the intricate emotions ignited by an intense love interest. Schulz's deft production blends seamlessly with fervent vocal delivery, weaving a compelling narrative likely to resonate deeply. In contrast, "Sweet Goodbye" contemplates love's transformative impact. The song's lyrics express gratitude and yearning, amplified by Schulz's expertly crafted musical arrangement.
Collaborations with artists like Tom Walker and Alle Farben elevate the album's complexity. "Sun Will Shine," featuring Tom Walker, merges pop sensibilities with dance rhythms, carrying a message of hope. Meanwhile, "Somewhere Over the Rainbow/What a Wonderful World," featuring Alle Farben and Israel Kamakawiwo'ole, pays homage to life's beauty by merging two iconic songs. Concluding the album, "Waiting for the Sunshine" envelops listeners in calming tones and optimistic lyrics.
In Pink, Robin Schulz not only showcases his universal appeal but also affirms his position as a musical innovator. The diverse tracks, meaningful collaborations, and infectious melodies definitively solidify Schulz's standing in the ever-evolving music industry.