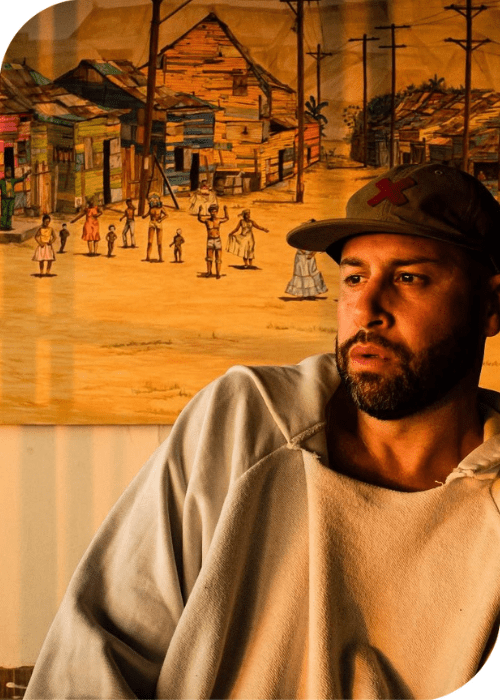 John Brown Shares A Fierce New Video For His Recent Release "Dedication, Pt.2"
Versatile rapper and producer John Brown drops hot new visuals for his single "Dedication, Pt.2." Known as theBURBSLIFE the San Francisco born artist is famous for his multi-genre sounds that mixes sample-based styles with contemporary music.
Directed and edited by Pietro Biz Biasia, the video begins with a wide shot of one of the neighborhoods in Milan. Brown is seen as a mechanic in an automobile repair shop with Italy's flag hanging above him. The rapper seems to be juggling in between jobs and also hustling at a Hookah bar.
"Dedication, Pt.2" follows the release of "It's All Love," "Do My Stuff," and "Parting the Sea," featuring Chuck Inglish and Melinda Rose. John Brown is currently wrapping up his latest project WØRLDTØÜRtheALBUM.
Follow John Brown on: Instagram – Spotify – Twitter – YouTube – TikTok
Watch:
Listen on Spotify: