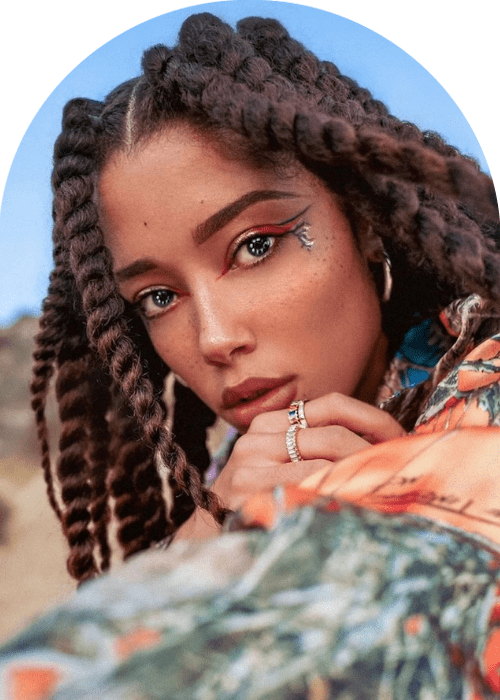 Kaien Cruz To Release NFT Music On SoundMint
Kaien Cruz, a South African R&B performer, is releasing a music NFT collection named "Back In Time" via SoundMint. The drop has 1,500 unique audiovisual NFTs created in collaboration with visual artist Somehoodlum. The public sale is now underway. So, before you go to the mint, let's take a closer look at "Back In Time."
What is Kaien Cruz's music NFT collection "Back In Time" about?
To begin, "Back In Time" is a SoundMint compilation of music NFTs selected by Cruz and Somehoodlum. This collection contains 1,500 distinct audiovisual NFTs, as previously stated. The team distributed 1,250 NFTs to people on the MintList.
Cruz, who identifies as non-binary, launched her music career in 2017 with the success of the single "Love Me in the Dark." This resulted in tour dates with Justin Bieber and the interest of numerous major record labels. However, instead of following the conventional road to fame, the 23-year-old singer rejected down multimillion-dollar record offers and ventured into the realm of Web3.
What are the perks of holding music NFTs from the "Back In Time" collection?
To begin, NFT holders will have unique access to Kaien Cruz's gigs as well as early access to the artist's song previews. Aside from that, NFT holders can attend "Somehoodlum Presents" events and receive the same benefits as Somehoodlum NFT holders. These include Somehoodlum NFT-related airdrops, giveaways, and podcasts.
But hold on, there's more. According to SoundMint, in the future, all "Back In Time" NFT holders will have unique access to token-gated items. Not to add that each NFT supports CC0. As a result, you can market your NFTs in any way you desire.