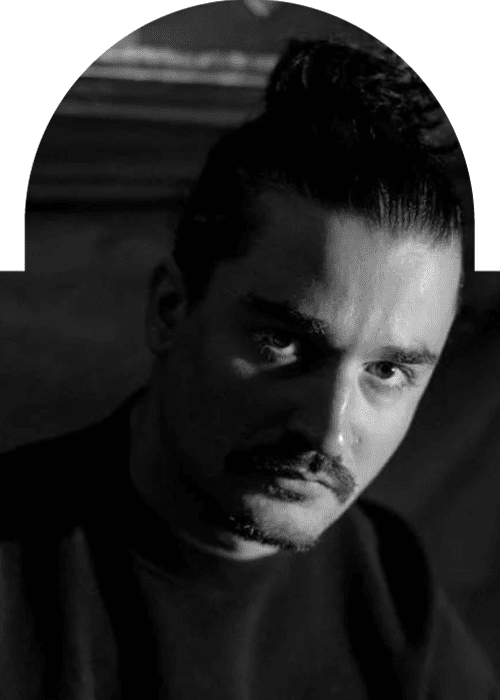 Launch Of "UNFACED" Label By Jacidorex And POPOF With Midnight Express
The legendary Belgian producer Jacidorex now seeks to begin a new chapter in his already illustrious career with the launch of his new label and event brand, UNFACED, five years after the founding of Neoacid, a burgeoning acid techno imprint that became home to the likes of JKS, Charlie Sparks, and Mr. Gasmask, to name a few.
In addition to providing Jacidorex with a wider musical platform via which he will release songs outside of only acid, UNFACED is a brand-new idea in events located in Brussels that aims to provide outstanding warehouse parties including the best up-and-coming and established artists.
Speaking about the new venture, Jacidorex commented:
"The objective with UNFACED is to create an interactive community around the musical background of Belgium, encompassing music, events, fashion collaborations, podcasts, interviews, and insane raves with special visuals and huge sound systems."
Jacidorex has now invited French techno superstar and head of FORM Music POPOF to work with him on the company's crucial debut album, Midnight Express, in an effort to launch the new label in style.
There's no denying that POPOF has the production credentials and career discography to rival the very best in the industry with a vast catalog of releases on labels like Filth on Acid, 1606, Cocoon, Watergate, Kneaded Pains, Sola, Truesoul, Turbo Recordings, and his very own FORM Music (to name a few). Fresh off of their successful La Nuit collaboration on Mobilee in June, Captain Mustache and the renowned Parisian producer are currently preparing their next musical release as they collaborate on UNFACED001.
Starting the label off well, Jacidorex and POPOF establish their intentions with a furious peak-time cut that is five and a half minutes long and packed with frantic percussion, thundering bass, and an artfully processed assortment of industrial samples. The two artists pull out all the stops to offer a spectacular label debut, with early morning warehouse vibes and relentless rhythms being the order of the day.