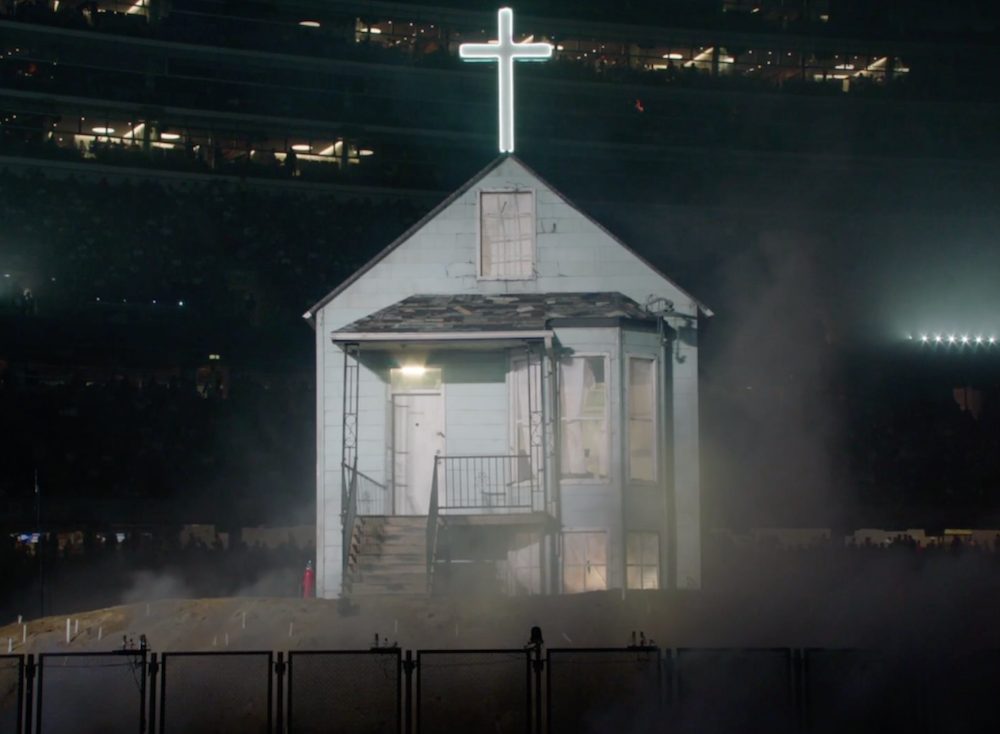 Livestream Kanye West's Third 'Donda' Listening Party
It's another Donda listening party! Welcome back, everyone. Kanye West's third event for his new album is going down tonight at Chicago's Soldier Field, a change in venue from the previous two, which both took place at the Mercedes-Benz Stadium in Atlanta. For this one, West recreated his childhood home in the middle of the stadium.
Since his last listening party, West has gotten into a beef with Drake, filed a petition to legally change his name to Ye, and started selling a $200 stem player.
The event is once again livestreaming on Apple Music. You can watch it here. It was scheduled to start at 10PM ET; it got started around 11:50PM.
At center stage is the recreation of West's childhood home. West came out with DaBaby and Marilyn Manson — the former recently made insensitive homophobic comments and the latter is being sued for multiple instances of sexual assault. A verse from DaBaby replaced one by Jay-Z that was on the previous version of the album. The tracklist is also different from Donda v2 and there are some additions, including a new song that samples Lauryn Hill.
Still no word as to when Donda will actually be released — the latest possibility is 9/3, per this iTunes preorder page.