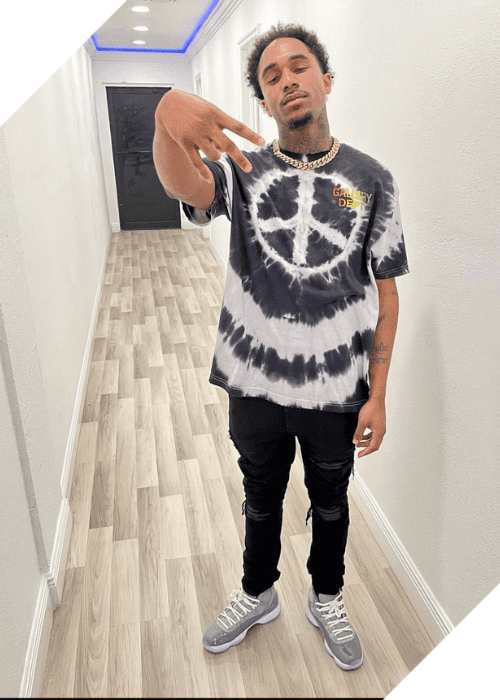 LOE SHIMMY MANIFESTS GREATNESS WITH RECENT SINGLE "FALLIN"
American rapper and songwriter, Loe Shimmy, introduces his upcoming anticipated album with the Hip Hop track "Fallin." The new single is accompanied by a music video that was put together as a result of the collective efforts of long-time collaborators LJ Entertainment, VINCEMADETHEBEAT, and IWANTJUAN.
Following "Wake Em up," "Not the same," "On the Run," and "Playboi Carti," "Fallin" joins Shimmy's long list of successful releases. "Tired of spinning binz and killing, tryna get rich like roddy," raps the Hip Hop artist, who is seen enjoying the spotlight, and making the most of his new and luxurious lifestyle.
Loe Shimmy lures in listeners with his flow and raspy voice, as he delivers the lyrics, "I upped the score go check the stats up more than couple bodies keep switch in case of problem too much drank it got me noddin' they don't want no smoke they dodgin, got that lamb truck green like goblin, hold on the devil calling sign this deal and you'll be ballin' I don't know what to call aint pick me up when I was fallin."
Featuring a cameo from "Bounty" collaborator Kodak Black, the "Fallin" visuals follow Shimmy living his life to the fullest, drowning in hard cash, lavish vehicles, luxury fashion brands, and nights out at the hottest clubs. His success is no surprise as the up-and-comer works hard to define his unique and unconventional sound.
"I feel like a lot of new artists spring up here and there, and perhaps unintentionally, but a lot of them do sound similar. Taking the time to polish and sharpen your own sound is key in any genre because no one wants to be generic and no fan wants to hear the same type of music again and again," admits Shimmy.
"Fallin" previews a glimpse of what is expected from Loe Shimmy and his forthcoming album, which is set to be released very soon. Fans can't hold their excitement as they wait for the record to come out. The rapper who has previously worked with Kodak Black, FCG Heem, Lil Guap, Wizz Havin, and Luh Tyler, still hasn't announced if there are any collaborations on this new LP.
Watch the official music video for "Fallin" on YouTube:
Listen to "Fallin" on Spotify: