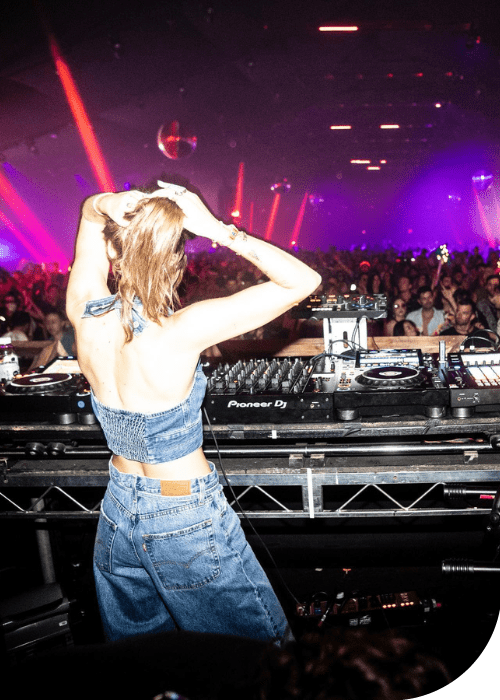 LP Giobbi Shines Brilliantly in Her Latest Release: A Review of "Light Places"
LP Giobbi, the Californian queen of the decks, took her fans on a sonic journey with her latest album 'Light Places'. Released on May 14, 2023, this album is a testament to her growth as an artist and her mastery over the dynamic electronic dance music (EDM) landscape. The album features a unique blend of beats that showcases her knack for creating music that not only resonates with the listeners but also leaves a lasting impression.
From the moment you hit play on 'Light Places', it becomes evident that LP Giobbi is here to make a statement. The opening track, "Fool's Gold", sets the tone for the album with its entrancing bassline and rhythmic beats. Her signature piano chords have been brilliantly fused with electronic elements, creating a unique sonic experience that's both refreshing and familiar. The lyrics are poetic and full of heartfelt emotions, effortlessly painting a picture in the listener's mind.
The following tracks continue to captivate the listeners with their unique sound. "Believer", the third track on the album, demonstrates Giobbi's ability to blend various musical elements into a cohesive whole. The song features a powerful vocal performance that adds depth to the already rich composition. By the time you reach the final track, "Radiate", you are sure to be fully immersed in LP Giobbi's musical world.
In addition to the album release, LP Giobbi will also be performing at The Fonda Theatre in Los Angeles on June 15, 2023. This is an opportunity for fans to experience her electrifying performance and witness her musical prowess firsthand. The combination of her energetic performance and the resonating beats from 'Light Places' promises an unforgettable night for her fans.
In conclusion, 'Light Places' is not just an album, it's a journey through LP Giobbi's musical universe. Each track is a testament to her ability to create music that resonates with her fans and stands out in the crowded EDM landscape. LP Giobbi continues to pave the way for female artists in the industry, proving that she's not just a trailblazer, but a force to be reckoned with.