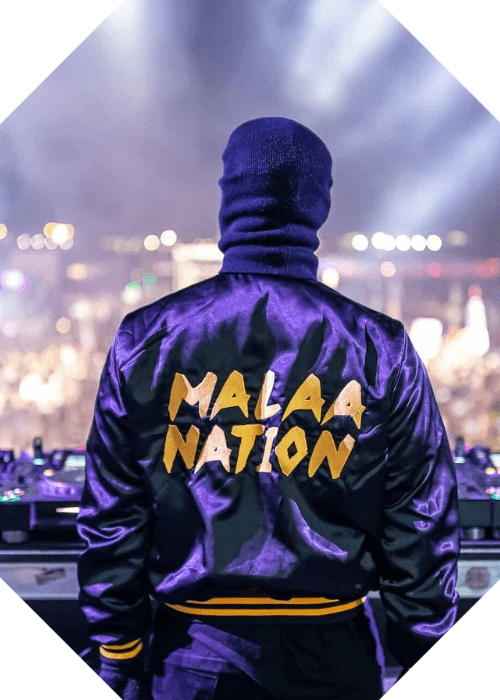 Malaa Delivers Thrilling Mainstage Set at Tomorrowland 2023
On the stage of Tomorrowland 2023, the enigmatic and masked artist, Malaa, showcased an electrifying performance that left the audience yearning for more. Known for his signature house sets, Malaa surprised everyone by predominantly delving into the realm of techno this year. With Tomorrowland embracing a techno-heavy lineup, Malaa skillfully contributed to the immersive atmosphere, energizing festival-goers for a night of non-stop dancing.
As the day began, fans from across the globe gathered at the Mainstage to witness the captivating allure of Malaa as he took the spotlight. Cheers erupted as he commenced his set, immediately engulfing the crowd in his dark and dynamic soundscape. Blending elements of bass house, deep house, and techno, Malaa kept the audience on their toes with unexpected drops that fueled their excitement. Beyond being a DJ, Malaa's on-stage persona turned him into a true performer, captivating the audience with every beat.
One of the most impressive aspects of Malaa's performance was his ability to sustain the energy throughout the set, keeping the crowd engaged and immersed in the experience. Witnessing Malaa live proved to be an unforgettable experience, as his music and stage presence combined to create a magnetic aura that transcended mere DJing.
As night fell and Tomorrowland's Mainstage transformed into a dazzling sea of festival-goers, the impact of Malaa's set became evident. His music brought people together, crossing boundaries and forging a collective experience like no other. The echoes of his beats lingered in the minds of the audience even as they dispersed into the night, providing them with the energy to dance throughout the rest of the festival.
Malaa's captivating set at Tomorrowland 2023 will be remembered as a dark and exhilarating musical journey, a testament to his artistry. Fans eagerly await his return to the Tomorrowland stage, knowing that each encounter with Malaa promises an unparalleled and mesmerizing performance. Until then, the anticipation for his next appearance at the festival continues to grow.