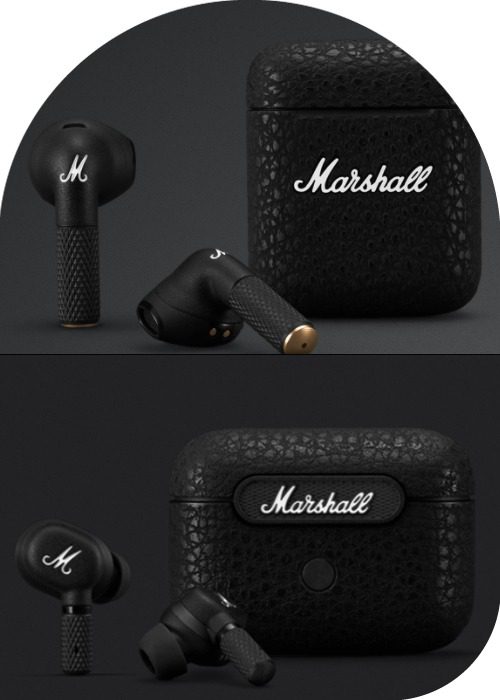 Marshall Drops True Wireless Earbuds
When it comes to the world of amplifiers, Marshall Amplifications are definitely considered as one of the pioneers. The British company was founded in 1962 by Jim Marshall.
In the beginning, the company produced only amplifiers. Later, they expanded their market and started making speakers, headphones and earphones as well. The company is always on the lookout for producing the best products that deliver quality sound to its customers.
Recently, Marshall Amplifications expanded their bluetooth headphones line by adding two new models: "Motif ANC" and "Minor III".
The "Motif ANC" is equipped with noise cancelling technology. According to the company, the earbuds can last for four and a half hours with a single charge. On top of that, the charging case provides an additional 20 hours battery life. The "Motif ANC" is priced at $199.99.
Marshall also dropped a more affordable version, the "Minor III". It is priced at $129.99. It delivers the Marshall signature sound as well. The earbuds can last for 5 hours with a single charge, in addition to the 20 hours provided by the charging case.