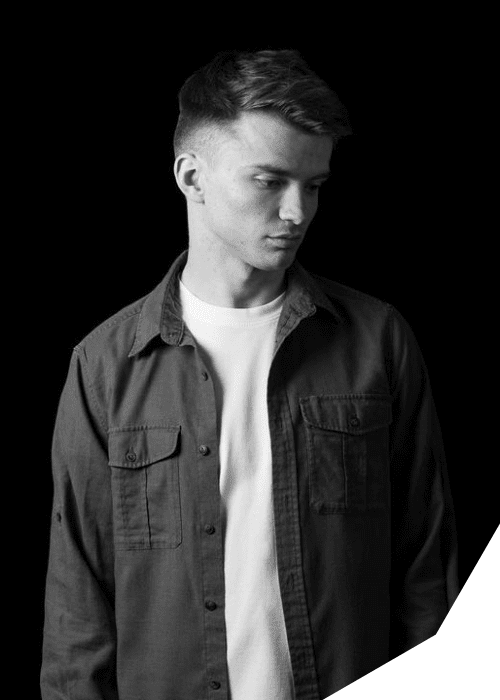 Max Robinson & WALL Academy: "New Hope" Launching on New Platform for Emerging Producers
WALL Academy: Nurturing New Talent
In the realm of music, aspiring producers often struggle to find a platform that appreciates their talent and provides them with the exposure they deserve. Recognizing this need, WALL, the label founded by renowned DJ and Producer AFROJACK, has taken a significant step forward by introducing WALL Academy. This new platform aims to elevate and support emerging producers, acting as a stepping stone towards greater recognition. With the debut release of "New Hope" by Max Robinson, WALL Academy sets the stage for what promises to be an exciting journey for budding artists.
Broadening Horizons
WALL has always been committed to promoting talented producers, and with the launch of WALL Academy, they are taking this commitment to the next level. The platform serves as a talent pool for aspiring producers, providing them with an opportunity to showcase their skills and gain visibility within the industry. WALL Academy aims to polish and stimulate new talent, giving them the attention they truly deserve.
WALL Academy operates on a simple yet powerful principle: giving good music a home. In an industry dominated by commercial interests, the focus often shifts away from genuine talent. WALL Academy aims to rectify this imbalance by providing a platform where artists can release their music without compromising their artistic integrity. It's a sanctuary for those who believe in the power of their melodies, lyrics, and emotions.
A Helping Hand from AFROJACK
AFROJACK, a driving force behind WALL, has been hosting demo-streams with fellow WALL artists for the past year. Producers have the opportunity to submit their demos, and AFROJACK personally reviews and provides live feedback during the streams. The overwhelming response from these streams has led to the realization that there are countless incredible tracks out there that have nowhere to go. To address this, AFROJACK and WALL have joined forces to create WALL Academy, an exclusive platform dedicated to discovering and supporting emerging artists.
Empowering New Artists
WALL Academy is not just a platform for showcasing music; it is a comprehensive resource hub for new and emerging artists. The goal is to provide them with the necessary tools, resources, and guidance to develop their musical talents and build a solid fanbase. By focusing on transparency, education, and fun, WALL Academy aims to offer a refreshing start in the music industry without any strings attached.
One of the key strengths of WALL Academy is its commitment to discovering and embracing unheard voices. Unlike conventional record labels that rely on market trends and mainstream appeal, WALL Academy encourages artists to express their true selves. By breaking free from the shackles of commercial constraints, WALL Academy offers a refreshing soundscape that captivates listeners with its authenticity.
'New Hope': Setting the Stage
The debut release on WALL Academy, titled "New Hope" by Max Robinson, captures the essence of the platform's mission. This infectious track has already gained recognition, with AFROJACK featuring it in his live sets. It serves as a testament to the kind of music WALL Academy seeks to promote—bold, fresh, and captivating. "New Hope" symbolizes the beginning of a wave of inspiration, encouraging producers to give their all and pursue their passion.
Joining WALL Academy
If you aspire to release your music through WALL Academy, participating in the demo-streams is your best bet. By joining the WALL Discord community, you can access all the necessary information and submit your tracks for consideration. WALL Academy presents an incredible opportunity for emerging artists to gain exposure and connect with a broader audience.
Exploring WALL Academy: Resources and Links
Dive into the World of WALL Academy
For those eager to explore more about WALL Academy, we provide several essential resources and links:
Stream "New Hope": Immerse yourself in the enchanting soundscape of Max Robinson's "New Hope" by streaming it here.
WALL Academy Logo: Get familiar with the distinctive WALL Academy branding by viewing their captivating logo

Join the WALL Academy Discord: Become a part of the thriving WALL Academy community by joining their Discord server.
Frequently Asked Questions
To address some common queries about WALL Academy and "Max Robinson – New Hope," we've compiled a list of frequently asked questions:
1. What makes WALL Academy different from traditional record labels?
WALL Academy deviates from conventional record labels by prioritizing artistic integrity over commercial viability. It provides a platform for artists to release their music without compromising their unique sound.
2. How can I submit my demos or releases to WALL Academy?
The preferred channel for submitting demos and releases to WALL Academy is their Discord server.