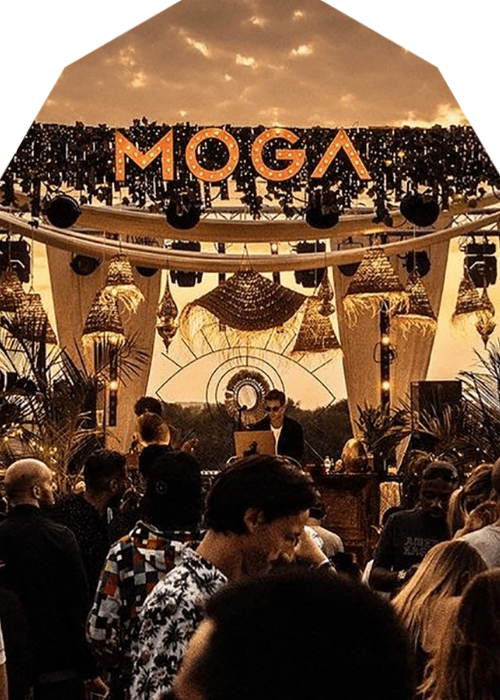 MOGA Festival Returns To Essaouira!
MOGA Festival returns to Essaouira for a fourth edition in its Moroccan homeland from September 28th to October 2nd, 2022, following the indisputable success of the Portuguese event in June. Acid Arab, DJ Tennis, Polo & Pan, Lee Burridge, Jimi Jules, Petre Inspirescu, DJ Python, Sassy J, Soichi Terada (live), Sonja Moonear, CC:DISCO!, Vlada, and many others are among the well-picked lineup.
The basic values of the massively cultural MOGA Festival are electronic music, nomadism, creativity, and discovery. This now-popular event was founded in Essaouira in 2016, and it returns to the Sofitel Essaouira Mogador Golf & Spa resort after a two-year hiatus due to Covid. MOGA is a boutique electronic music event influenced by hippie culture, the Atlantic, and its laid-back, surf-oriented lifestyle. The festival's distinctiveness stems from the fact that it brings together individuals from all over the world via dance, music, art, and wellbeing, as well as the ideals of sharing, openness, and cultural exchange.
MOGA has built a tribe over the years, a strong community of nomads known as the #MogaTribe, that currently runs from Portugal and the MOGA Caparica edition in June to Morocco and the MOGA Essaouira edition in October, with additional events scheduled in the near future.
The festival includes an OFF program with free access events such as workshops, sports activities, talks, and cuisine, as well as official ticketed evenings that mix the avant-garde of the international and local scene and include everything from disco to house music, oriental and exotic, deep and hypnotic.
MOGA shipped a new version to Portugal, south of Lisbon, on the Costa da Caparica, during the two years of forced absence in Morocco (2020 and 2021). The second Portuguese edition, held from June 1 to 5, 2022, was a huge success, with 10,000 festival-goers from 30 countries flocking to watch nearly 50 DJ sets in the best beach clubs of this famous surf spot, with digital nomads partying and enjoying these unique moments in a magical setting with their feet in the sand facing the Atlantic Ocean.