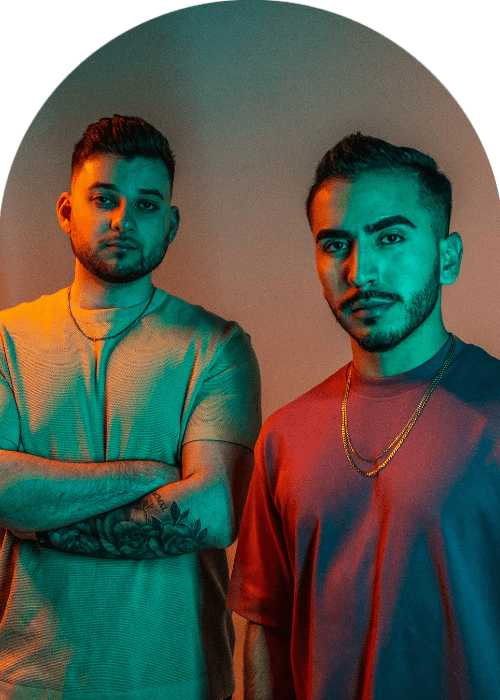 MXJ Debuts Vibrant Tech House Anthem "Tembleke" on Story Starters Records
Hamilton, Ontario-based DJ duo MXJ, formed by Marco Muraca and Juan Jaramillo, have unveiled their latest tech house gem, 'Tembleke,' available from September 29th across all streaming platforms. Released under the label Story Starters, this the duo's debut on this fresh label. Drawing inspiration from their Colombian origins and blending it with the eclectic Canadian music scene, the duo delivers a distinctive and energetic sound.
MXJ has garnered attention not just in Canada, but also on international stages, with their lively combination of live instruments and unique DJing styles. They've set the dance floor on fire at top Canadian nightclubs such as Rebel and Dragonfly and have showcased their talent at massive festivals like VELD, sharing the limelight with global DJ sensations.
The new track, 'Tembleke,' embodies MXJ's signature sound—a rich fusion of upbeat rhythms, captivating drum beats, and a tech house flair that's impossible to resist. The duo envisions the song as a deep dive into the tech house underground, offering listeners an irresistible urge to dance.
MXJ's music journey and dedication have caught the eyes and ears of renowned DJs globally, including big names like KSHMR and Hardwell. With 'Tembleke,' they're not just releasing another track—they're sharing a piece of their musical soul, influenced by their diverse cultural backgrounds.
Gear up to experience the vibrant beats and rhythmic pulse of 'Tembleke,' a testament to MXJ's evolving brilliance in the world of house music.