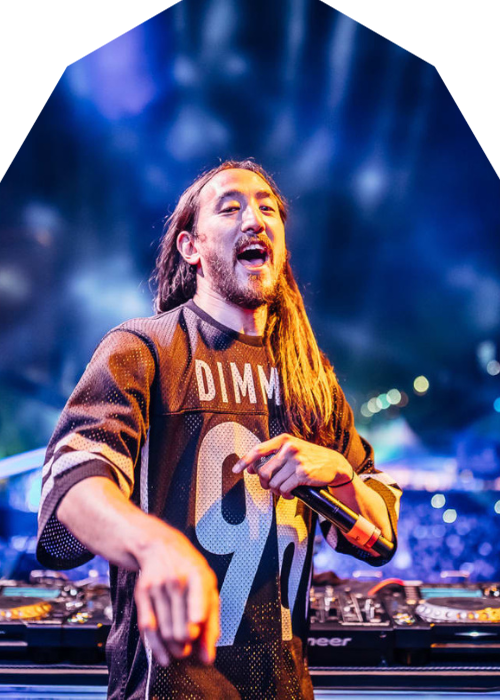 Steve Aoki and Danna Paola Drop Energetic New Single "Paranoia"
As Steve Aoki continues his album rollout and world tour for the second part of his Hiroquest era, he surprises fans with his latest high-energy release, "Paranoia." This new single adds to Aoki's impressive list of 2023 releases.
While Steve Aoki is famous for his cake-throwing antics on stage, he's proven to be a multifaceted artist in recent years. He's delved into web3 partnerships, explored physical music for collectors, set his sights on space travel, and even embarked on a new music era intertwined with a card trading fictional universe. When he initially introduced his Hiroquest tour and album in 2022, it marked the beginning of a larger project and world. As he takes his show across the globe this fall, more elements of this grand concept are being unveiled. While details about the release of Hiroquest: Double Helix remain undisclosed, Aoki continues to deliver some of the most exciting music of his career as part of the buildup.
This week, Aoki collaborates with the immensely talented Danna Paola to create the infectious house anthem, "Paranoia." With a concise three-minute runtime, this track is poised to dominate the airwaves. Right from her opening notes, Paola's captivating vocals engage listeners, making it a perfect sing-along anthem that seamlessly fits into Sirius XM's BPM channel programming. Aoki provides the ideal backdrop for Paola's vocals, crafting a hard-hitting production that maintains its intensity from start to finish. This ensures that "Paranoia" will have an electrifying impact on dancefloors and resonate just as powerfully when blasting through listeners' home speakers. Over a foundation of driving percussion and pulsating bass, Aoki skillfully chops up Paola's verse, resulting in a drop that is both memorable and pulsating.
Listen to "Paranoia" Now!