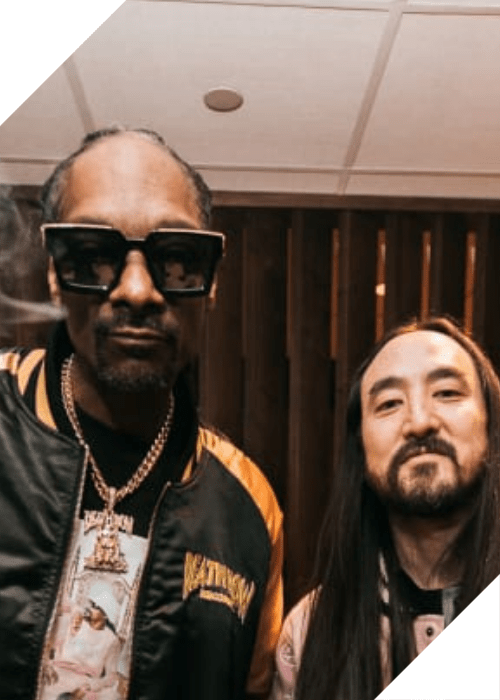 NFT Holders Airdropped Singles from Snoop's and Steve Aoki's New EP
Snoop Dogg and Steve Aoki, both blockchain supporters, have merged their love of music and digital assets to launch 'Alpha Doggz,' a Web3-centric music collective. The two are kicking off their collaboration with the release of a five-track EP, with holders of specific NFTs receiving an airdrop of a single from the project.
On May 19th, the first two tracks of the EP, "Super Freak" (featuring October London) and 'Holy Grail,' were released, with Snoop Stashbox NFT holders receiving the former and A0K1VERSE Passport NFT holders receiving the latter.
The whole EP, titled Da Da, will be released on May 23rd, enabling the public to listen to the two previously released tracks, as well as the project's title track "Da Da," as well as singles "Girls," and "How I Do It."
Da Da is launched in partnership with Gala Music, the platform that enabled Snoop's Stash Box NFT foray, as well as Snoop's own Web3-focused music company Death Row Records. When asked about the label's objectives during a Gala Music-hosted AMA session in March, the Doggfather said:
"We plan on giving people access to buying and trading some of these classic songs, classic records that were the foundation of Death Row. We (also) plan on bringing great music and great artists (to the label), this is what Death Row is all about, trying to expand and take it to new regions".