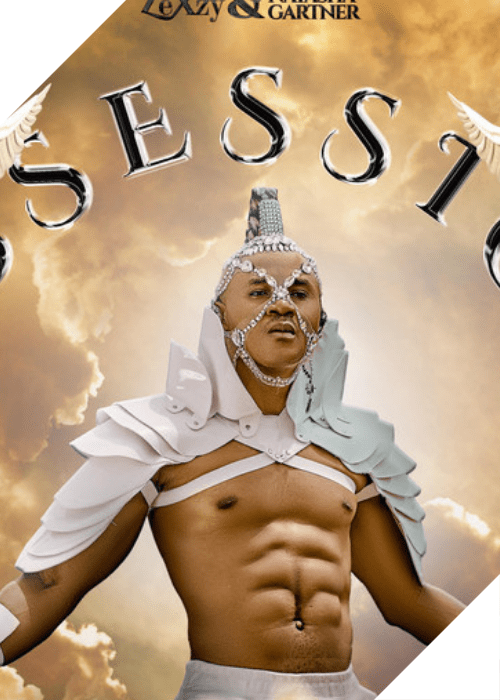 Get To Know 'The God Of Obsession" In Exclusive Interview With Talented Artist ZeXzY
We had the pleasure of getting to know ZeXzy a little better, one of the most exceptional artists in Afro-beats. His latest release is a phenomenal single that's called "Obsession," a powerful track with resonating vocals. Known for his unique and strong vocal presence and exciting style, we're pleased to find out more about ZeXzy in our exclusive interview!
Your latest single "Obsession" carries a sensual and romantic vibe. Could you tell us more about it?
Yeah! Obsession is a song that wasn't created with the intent to actually be sensual. What happened was that when I got the inspiration, I went to the studio and my fellow label mate Lifash started making the beats. The beat was kind of dark and just got me in my feelings to the point that I started moaning on the beats, it just sounded nice and so I continued. My manager was happy and urged us to keep going. Soon enough we'd realized that we were already into a sensual vibe and had to just keep it sexy all the way.
How did you get the nickname "the God of Obsession"?
I got the moniker from my manager after he saw me wear the white Greek outfit. He told me "ZeXzy you look like a Greek God, we should call you the God Of Obsession". People saw how the name kind of suited my new look and the name just stuck.
How did you come up with your approach to writing and making music?
We took the song to "Cracker Mallo" the producer of the song and he came up with a more aggressive verse than what I had planned in mind. What actually happened was that I left him working on the song and said I needed to use the bank, I got back and heard this sick verse. While I admit it was good, I still wanted my RnB verse to be on it because I wanted an RnB feel to the song. But then a lot of people kept saying they liked the attack approach he used and I thought to myself "what do I have to lose"? So I kept my verse for a possible remix while I rehearsed his verse, flipped two lines and recorded it subsequently. Lifash then came up with the outro of the song, that is the "you gat me falling part" that Natasha Gartner performed. And that's how we came about the song. At some point I discovered that every creative person who came around during the making of the song had one or two things to add to the song. We later would play the song to folks who come around and most people said the song makes them feel horny.
What would be your dream venue to perform at?
I've always wanted to perform at the Hollywood bowl, Madison Square Garden, The Apollo theatre, O2 arena, Accor Arena Paris. I want to sell out literally all the biggest venues around the world.
How difficult was it to lose your voice at 15? Especially being a singer, please tell us more about this experience.
It is the worst experience of my life thus far. It all started as a normal catarrh that I'd thought antibiotics would take care of. I later found out my nasal hairs had all disappeared and one of my nostrils almost completely shut. Then it persisted and at some point I went through two nasal surgeries but to no avail. Consequently, I lost the only thing I used to take utmost pride in, my voice. Before this event I could sing any female's song except for very high pitched women like Celine Dion. There was nothing I couldn't do musically with my voice. When I lost it my whole world shattered to smithereens. It was so bad that in that valley of the shadow of death nothing made sense. I found it hard to date, I was perpetually depressed and life as a whole lost its savour. I was in the world but didn't feel like I was part of it because I just didn't want to participate in anything fun, as everything fun became a chore to grill through. The pain was excruciating and so hard to bear. One thing I knew though was, if I could get through that phase of my life I would become an unstoppable force of nature. So on times when I couldn't run, I walked, when I couldn't walk, I crawled. It slowly eventually got better as the years went by and I'm still yet to hit full recovery.
What's next for ZeXzy, the God of Obsession?
What's next is that the world should be expecting a classic video that would live through the ages for "Obsession". It's something no one would see coming. There would likely be a Spanish remix in a couple of months down the year and maybe a new single before the year ends.
Besides music, how do you enjoy spending your time?
I enjoy spending time watching crime programmes, wondering why criminals do what they do and how detectives get to catch them. I also enjoy quality time with friends and family.
What kind of musical legacy are you planning on building?
The plan is to be the most eclectic musician that ever lived. I am blessed with so many sounds that I get from a higher source that I just can't stick to one genre. Today I might give you an Afrobeats hit and you think that's all there is to me, then the next thing is that you're hearing a pop hit, and then a Rock 'N' Roll song could hit you. You just never can tell with ZeXzy what his next move is going to be.
Connect with ZeXzy on: Instagram – Spotify – Twitter – YouTube