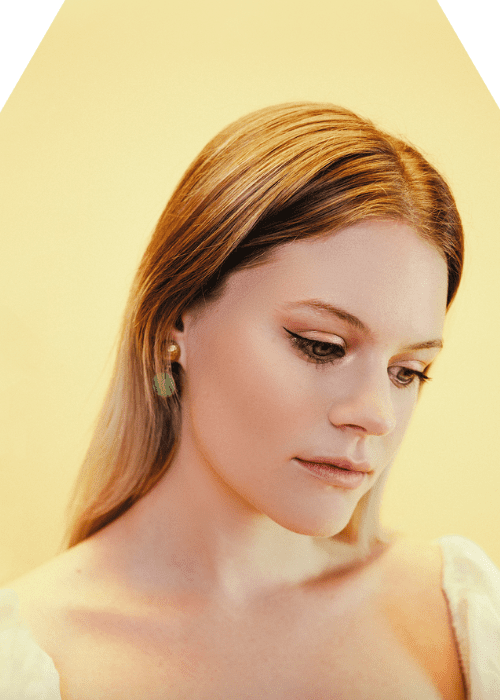 OLI Rises Above Everything & Everybody With New Single "Float"
Following her collaboration with Depeche Mode's Dave Gahan on "Does That Hurt?," London based artist, OLI, returns with a bittersweet Pop song called "Float." Released on October 28th, the feel-good single boasts an impeccable vocal performance and downbeat piano sounds that take the listeners on a holistic journey.
"Float" is a delicate interpretation that incorporates rhythmic textures, compelling vocals, and contemplative lyrics: "When I was young I looked up/ Hope and see something that was meant for me/ If I could float up I would see it all how I know I should/ And watch the stars collide/ And I'd stay up here all night/ Watching all the planets die/ And I know I'd be fine."
The skillful singer-songwriter talks about how her father inspired the sounds of the new song, "My dad actually came up with the lead melody, he was playing around on guitar and sent me the idea. It made me think of all those feel-good Disney songs that leave you really happy and satisfied at the end. The idea of Floating up above everything and everyone fit so perfectly with it too."
She explains that "Float" captures that feeling of being small in the face of the world, "I think it's something many people imagine. We are pretty small in the grand scheme of things so it's easy to feel existential from time to time. I just wanted the song to paint that emotion in a more positive way. I personally take a lot of comfort in knowing how much there is out there."
Growing up in a musical family, OLI began her Alt-Pop journey at a very young age. Influenced by artists such as Sade, Dion Warwick, and Pink Floyd, she has developed a versatile sound that combines different genres of music together.
"Float" is accompanied by a music video directed by Heini Susanne. OLI says that she's "extremely proud of the video. It was filmed in Finland by the production company Cocoa. We wanted it to seem slightly dreamy but also darker. Heini and I took inspiration from 'where the wild things are' which I think really shows in the end product."
OLI is on Facebook – Instagram – Twitter – Spotify
Watch the official music video for "Float" on YouTube: