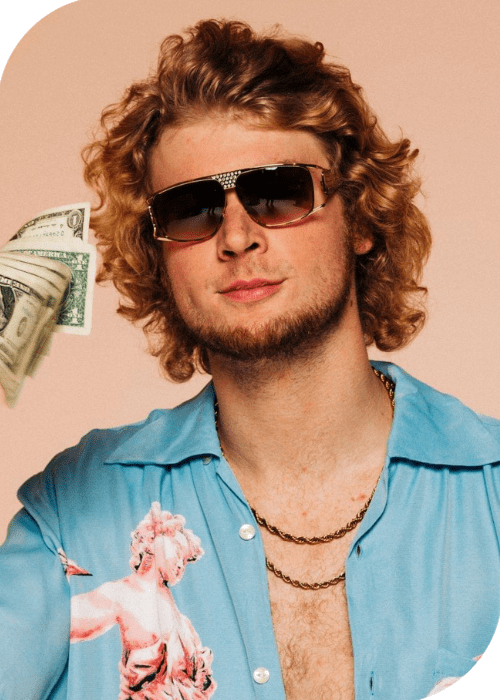 Yung Gravy Drops A Marvelous New Album Alongside The Single "Dancing In The Rain"
Multi-platinum selling artist Yung Gravy shares his much-awaited album Marvelous, along with the music video for "Dancing In The Rain." Known for his undying passion for oldies and soul music, the American rapper has made superhits sampling songs from the 1940's to the present-day.
Matthew Raymond Hauri, mostly known as Yung Gravy, rose to prominence in 2017 with "Mr. Clean." The Tampa Bay musician made a name for himself with the chart-topping gold-certified single "Betty (Get Money)." From starring in a commercial with Martha Stewart to performing for the VMAs and Jimmy Kimmel Live, Gravy has two platinum and five gold singles to be proud of.
Collaborating with musical icons like Lil Wayne, Chief Keef, Juicy J, T-Pain, and the late Young Dolph, the Hip Hop artist has come together with plenty of renowned artists for Marvelous. His collaborative track "C'est La Vie" was released last month, featuring bbno$ and Rich Brian. Gravy also performed with the legendary Limp Bizkit.
In addition to "Dancing In The Rain," Marvelous includes 15 tracks among which are "Smells Like Money," "Run Me My Money," "Hot Tub," ft. T-Pain and Dillon Francis, "Steakhouse" "Sugar Mama," with IshDARR, "Skiing in Japan Freestyle," and "Mrs. Worldwide." Yung Gravy flaunts his signature style, rapping "I'm dancing in the rain/ I cannot refrain/ From sliding in yo dame, I get change/ Dancing in the rain/ Cant fuck wit these lames/ I cannot complain, I get change."
Yung Gravy is on: Facebook – Instagram – Twitter– YouTube – Spotify
Watch the official video for "Dancing In The Rain" here: